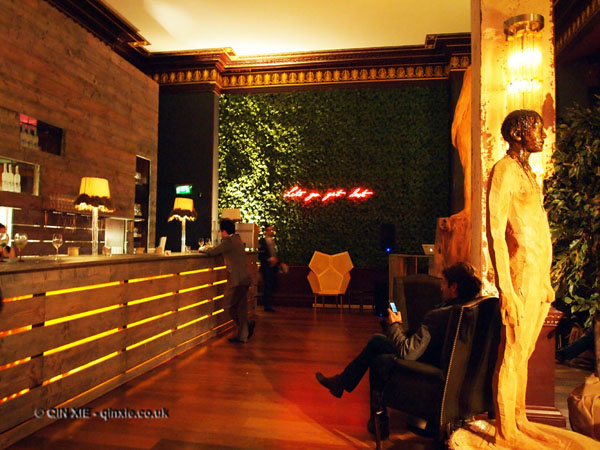 "Italians do it better" by Pret a Diner  (by Kofler & Kompanie) launched in Mayfair on 9th May with a bang. Though the invite did not say so, the dress code was definitely Italian chic: think Dolce  & Gabbana with added stars and sparkles – the likes of Chris Eubank and Zafar Rushdie came along for the bash. And since then it has been booked by Jay-Z and Kanye West to launch their European tour.
With Giorgio Locatelli (of Locanda Locatelli) at the helm sending out plates of delicious Italian in the restaurant, created by him and five other Michelin-starred Italian chefs, the food was positively nourishing. The canapés sent round ran along the lines of mini-burgers, pasta and scallops just to name a few. Fashionistas might worry about the calories but you'll definitely be in need of some carbs after sipping the potently easy drinking cocktails at the bar run by 69 Colebrooke Row. Cocktails aside, Moët & Chandon flowed alongside Martini Royales making grooving to the beats of the DJs a whole lot smoother.
During the run of the pop up, dinners will be a set menu designed by either Giorgio Locatelli (traditional) or one of the guest chefs (the modern take). Fish burgers, gnocchi and fritto misto are just the sort of things you might find on the menu. The 69 Colebrooke Row pop up will have classics from its Islington namesake such as Death in Venice as well as cocktails with an Italian twist like Sicilian Sour.
Basically, prepare yourself for a night of heady Italian.
Pret a Diner is brought to youand will run at 50 St James's Street until the end of June. Bookings can be made online. Here are a few snaps from the launch party: