Now that we are in December, I think it's safe to say that we are in the thick of winter, which of course makes it the perfect time to talk about port and Douro wines.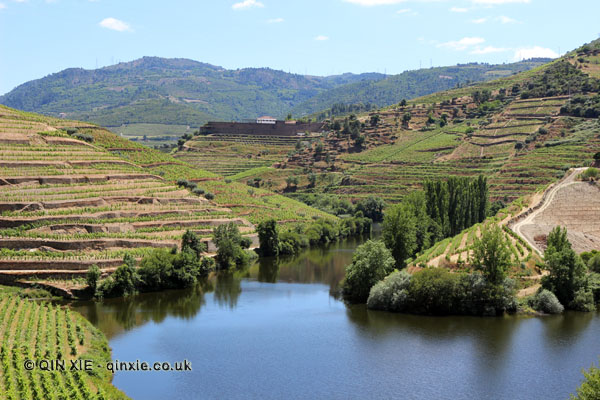 I visited the Douro Valley way back in sunny June when temperatures had already scaled the 30s. Degree C, that is. I think there was talk of it being so hot that it's essentially nine months of hell, and we haven't even begun talking about working on the region's famously steep slopes.
Port really needs no introduction to the English market, especially given English merchant's heavy involvement in creating this fortified wine. Dry Douro wines, like the lesser known cousin, needs a little more help.
The easiest way of describing these is that they are the unfortified version of port, which they are in many respects. After all, they are both made in the Douro Valley and from almost the same sets of indigenous Portuguese grapes. And the most obvious similarity can be drawn between the red Douro wines and vintage ports, especially at youth. The Douro Valley has some great dry, white wines too but there are far more differences between the dry, white Douro wines and the white ports.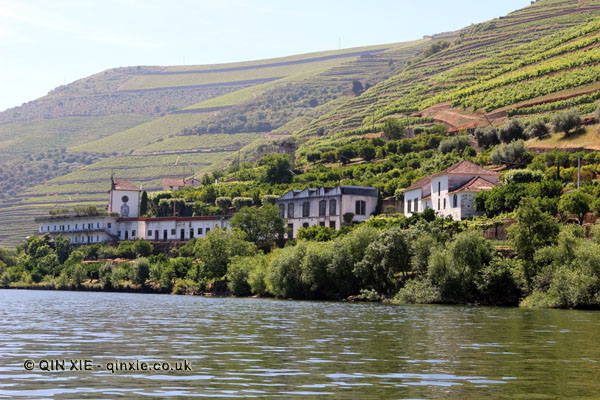 The dry, red Douro wines have an intensity of fruit and colour that's incredibly distinctive and appealing to those who like powerful wines with more than a little wood spice. Vintage ports, meanwhile, fortified and aged in giant barrels with little contact with oxygen, retains much of their fruit but with the added touch of sweetness and of course alcohol. Tasting the two side by side, the connection is immediately obvious.
The IVDP's website is a great resource for learning about how these wines are made: www.ivdp.pt
Innovation in the Douro Valley
I think what surprised me the most, apart from discovering some incredibly nice wines, is how open to change this very traditional part of the world is. Sure, the slopes remain steep, the sun is just as intense and some Quintas still foot-tread the grapes in the lagares (the shallow, concrete tanks used for foot treading) but the way that port is produced and served is always open to innovation. Pink ports, for example, only arrived on the scene in 2008 with Croft Pink being the first.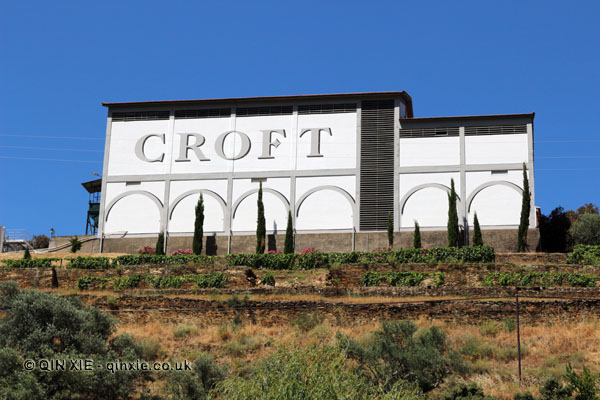 For port, the first push for change is about unveiling the alternatives. In the UK at least, we're always caught up on vintage, ruby and tawny ports, forgetting that there are also white and pink ports as well as a number of esoteric styles that are made by only a handful of producers. For example, Taylor's Chip Dry, which has been around for a while, was originally produced as an alternative to Fino sherry.
Of course, it's not just about creating new product lines – there needs to be a certain level of quality guarantee too. It took a while for Croft Pink to be accepted as a port because the category for pink ports did not exist. And indeed the IVDP does a lot to ensure that quality of port we see is maintained at a certain standard – more on that later.
The second push for change is about how port is drunk. It would probably be unthinkable to put a vintage port into a cocktail but dry white, ruby and tawny are all fair game. Sometimes, it's even the winemakers themselves leading the charge like at Quinta do Portal.
Port producers have certainly recognised the need for evolution but I hope the quality of the Douro's ports and wines don't suffer as a result of it.
Here are the stops on my Douro trip:
Instituto dos Vinhos do Douro e Porto (IVDP)
Graham's
Quinta de la Rosa
Quinta de Sao Jose
Quinta do Portal
Quinta do Seixo
Quinta do Tedo
Ramos Pinto
Taylor's