In the UK, Caribbean food pretty much consists of plantains, jerk chicken, rice and peas and curried goat. That is, if you manage to track down a Caribbean restaurant. Out on the islands however, every nation has its own culinary identity.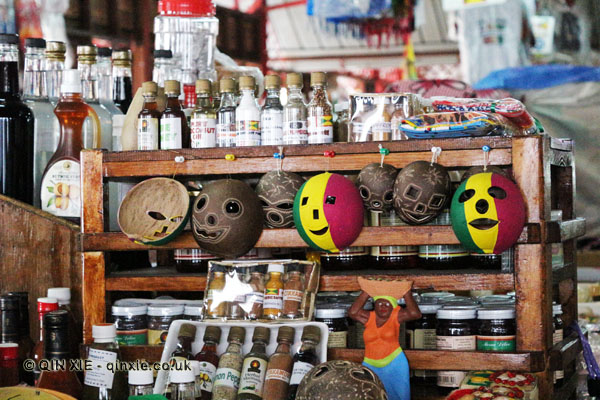 I went to Grenada, nicknamed Greens amongst the Caribbean islands, for the Grenada Chocolate Festival but I also wanted to sleuth out its culture and food.
Tropical produce
When people think of an island, they have two contrasting ideas in mind about its food. One is a scarcity in ingredients because of the lack of space, like in Singapore where many things are shipped in. The other is a tropical bounty that would make Robinson Crusoe green with envy.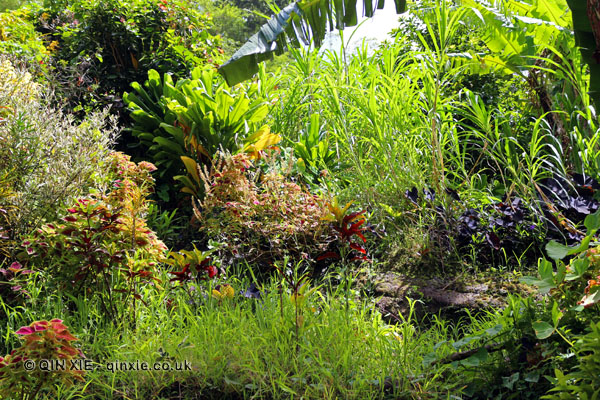 As you've probably gathered from its nickname, Grenada falls into the latter – it's lush with vegetation. Not the homogeneous manicured orchards you see in other places but a diverse ecosystem of unkempt fruit trees. As you drive along the winding roads around the island, you'll pass by branches laden with mango, papaya, cocoa, breadfruit, soursop, coconut and, not to forget the country's most famous produce, nutmeg.
I've been told that a big part of it is down to Grenada's rich, volcanic soil. It's a sort of ferrous red that makes me wonder how tea would fare on it, having recently discovered the tea trade in Hawaii. The locals grow all sort of things likes cabbages or corn in small plots right outside their homes. There's a certain wildness about the whole thing that gets you excited about foraging. But don't. The majority of the land on Grenada is privately owned so that perfectly ripe fruit within arms reach? It probably has an owner nearby.
The spice isle, or is that aisle?
Grenada's other and better known name is the spice isle of the Caribbean. This is in no small part thanks to the burgeoning nutmeg industry on the island which reportedly account for 20% of the world's production of nutmeg. For a population of some 100,000, this is pretty substantial.
The town of Gouyave in the parish of St John has a nutmeg factory that's open to visitors. There, you'll get an idea of how the nutmeg fruit is processed from start to finish (though they like to keep some details secret) including how the fruit shell can be used for jellies and the core is dried and split into nutmeg and mace. You'll also be able to buy a serious amount of nutmeg to take home. They say that a good nutmeg, with its shell intact, can keep for 10 years – that's a lot of Christmases sorted.
Grenada doesn't just produce nutmeg and mace though. It also produces cinnamon, bay leaves, cloves, turmeric and ginger. In fact, if you walk through the market in its capital St George, you'll be greeted with the heady scents of the spices which are ground and packaged into pouches, gathered into bunches and sold whole or strung together and touted as aromatic necklaces.
Diverse culinary influences
Turmeric and ginger are more commonly associated with the Indian subcontinent but they're also deeply assimilated into the local cuisine. Grenada's incredible history of being a French and later a British colony has certainly played a large part in this. You'll find the spices liberally used in curries, rotis and French Creole dishes, all of which are widely available on the island. And yes, you'll be able to find the staples of plantains, jerk chicken, rice and peas and curried goat too but you're more likely to see vendors selling BBQ grilled sweetcorn cobs on the side of the road.
Click here for the second part of this post on Island eating in Grenada: the restaurants.
---
In Pursuit of Food was a guest of Grenada Tourism Association. If you want to know what this means, check out our Editorial Policy.