This is a post in the Spotlight on: the Loire Valley series
Château Moncontour is, along with four other estates and a négociant business, part of the Feray family's wine portfolio.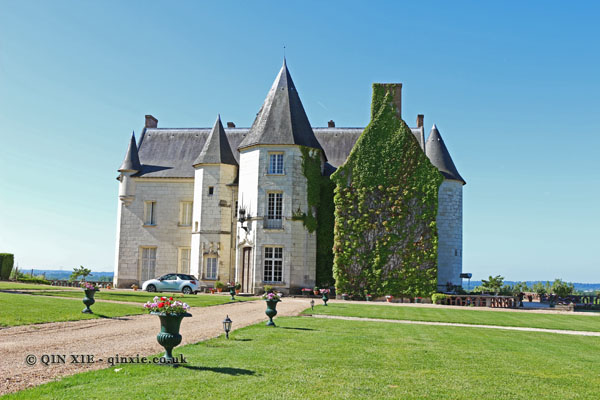 Moncontour itself is composed of 130 hectares split across Vouvray, Rochecorbon, Vernou and Reugny. It's also on its way to further expansion as new distribution deals with the UK has meant the building of new facilities.
As a sizeable estate, it has the capacity to produce the full spectrum of the Vouvray Appellation – from sparkling (traditional method) to liquoreux. The biggest part of its production, around 85%, is actually sparkling Vouvray.
Despite its size, the wine is in no way impersonal.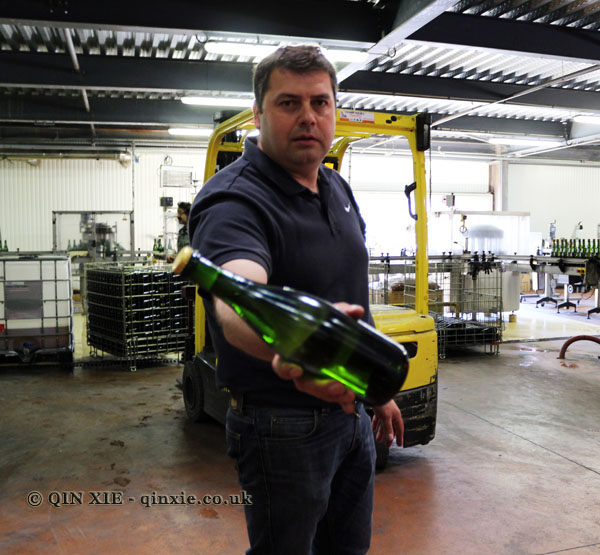 The winemaker, Jérôme Loisy, has been with the company for some 21 years. More recently, he's been experimenting with single-parcel vinification in his Lafite-inspired winery with some interesting results.
During the tasting at the Château we actually tasted a couple of wines from the group's other estates too, starting with an organic sparkling Vouvray.
The elegant Domaine du Petit Coteau Vouvray Sparkling NV (organic) was a fresh and citrusy wine with a smooth mousse and a long, dry finish. The Château Moncontour Cuvée Prédilection Grande Réserve 2010, in comparison, had much finer bubbles with a softer nose of crisp apples but a richer mouthfeel.
On the still wines, the Château Moncontour Vouvray Nature Sec 2013 started off in a simple style with crisp green apples and citrus before moving into more complex minerality. The Château Moncontour Vouvray Nature Demi-Sec 2013 was very marginally sweeter but with a certain warmness from white fruit notes.
I also tried a demi-sec from Château de Montfort, the Château de Montfort Vouvray Demi-Sec 2013, which was a cooler but more powerful expression. There was a steeliness to the nose with a little grapefruit, lime and citrus.
Moving on to the sweet wines, the Château Moncontour Vouvray Moelleux 2003 had a closed nose initially before opening up to quince and honeycomb. The Nectar de Moncontour 2005 had much more intensity with dried apricots and figs hitting the top notes before finishing with a long, waxy, honeyed tail. There's impressive integration of flavours and balance of acidity in this rich, liquoreux-style wine.