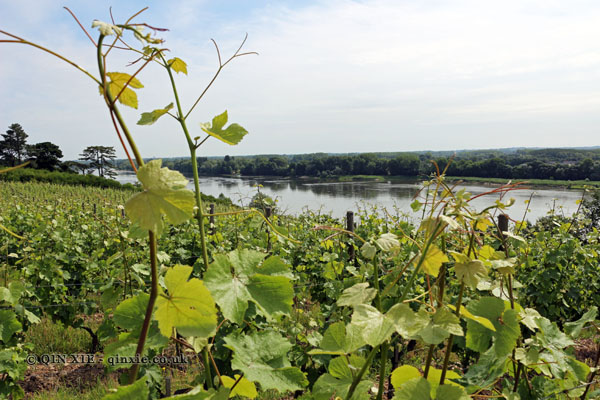 The Loire Valley presents as a very interesting wine region because it is at once a fairly large wine region and lots of smaller, separate sub-regions with very distinct identities.
In some respects, it's one of the most confusing regions in France (because it uses so many different grapes varieties that produce so many different varities of wimes) and one of the simplest (most of the grape varieties tend to stay within the a main region).
There are also two very different ways of looking at the Loire.
The first of these is by looking at separate regions, something that the WSET focuses on a lot and is easy to visualise. The very useful Loire Valley Wines website splits the Loire into Pays Nantais, Anjou, Saumur, Touraine and Centre-Loire. For example, Muscadet, made with Melon de Bourgogne, is produced exclusively in the Pays Nantais area while Centre-Loire's focus is more on Sauvignon Blanc.
Following on from that, it's natural to see that the second way of looking at the Loire Valley is through the study of its grapes. Thankfully, unlike Languedoc-Roussillon, there aren't that many to remember. The main ones are Melon de Bourgogne, Chenin Blanc and Sauvignon Blanc for whites and Cabernet Franc, Gamay and Grolleau for the reds.
I recently visited the Loire specific to learn more about the expressions of Chenin Blanc there (you can read all about the sweet wines of the Loire Valley, including food and wine matching, at Palate Press). While Savennières, Vouvray and Anjou were all well regarded appellations, the wines that really excited me were the sweet, botrytised wines. I was really pleased to discover wines that, at times, matched, and occasionally, even surpassed, some of the Sauternes I had tasted.
Here are the Chenin-centric properties I visited in the Loire:
Eric Morgat at Clos Ferrand