This is a post in the Spotlight on: Oporto and the Douro Valley series
Ramos Pinto was one of the last port houses to be established in Vila Nova de Gaia. The original owner, Adriano Ramos Pinto, was clearly a visionary from the beginning.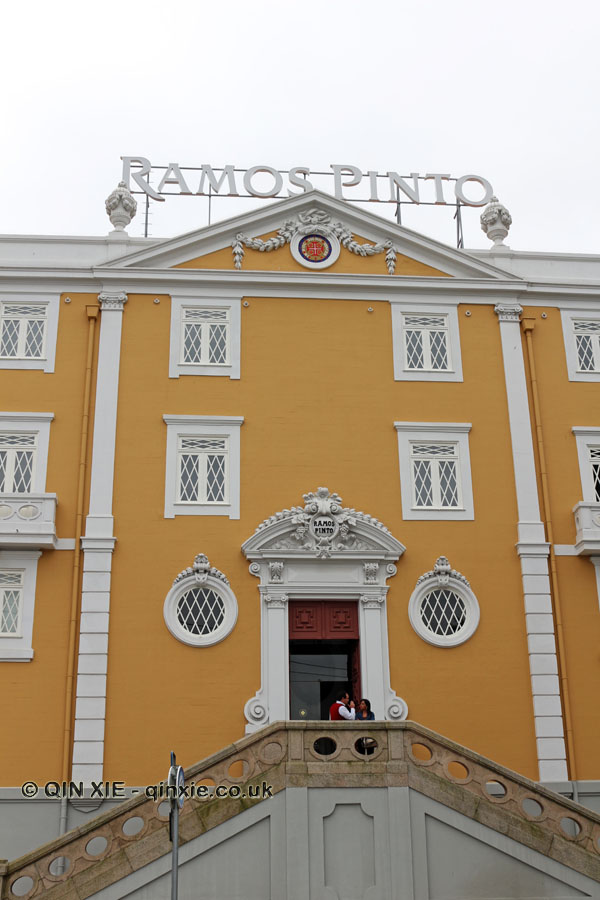 While most of the port houses at the time shipped to England, Pinto targeted Brazil from the start. With this liberal market came the romanticised, almost cinematic, posters and, at times, slightly racy advertising campaigns, which did wonders to promote the Ramos Pinto brand. It became an instant success. These days, the port house's colourful history can be garnered from the lively museum and cellars on Vila Nova de Gaia.
In terms of wines and ports, Ramos Pinto produces a sizeable selection. For ports, mixing into cocktails seem to be highly encouraged though we didn't try any. Instead, we tasted a selection of their wines and ports unadultered.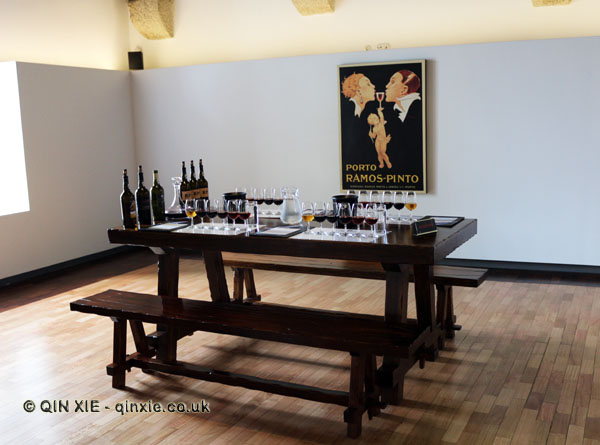 Duas Quintas Reserva Branco 2011, a foot-tread white wine, was very savoury with lots of citrus and a little smokiness. The Duas Quintas Reserva Especial Tinto 2007 had a truffled tinge to its leafy tannins and fruit.
Moving on to the port, we started with a white port, the Adriano White Reserva, which was fairly heavy though simple in its style. It would have been great on top a rum and raisin ice cream.
On the vintage front, the RP Late Bottled Vintage 2009, an unfiltered port, was woody with violet and prune notes. The Quinta de Ervamoira Porto Vintage 2007, a single Quinta port, was rich in its chocolate notes though still youthful.
We also tried three tawny ports. The 10 year old RP10 Quinta de Ervamoira had rich caramel and raisin notes but lacked a little acidity. The 20 year old RP20 Quinta do Bom Retiro is slightly more floral with a long, nutty finish. The 30 year old RP30, made with wines from a blend of estates, had an oloroso sherry character in its nuttiness alongside caramel and dried fruit notes.
Inside the Ramos Pinto museum at Vila Nova de Gaia
www.ramospinto.pt