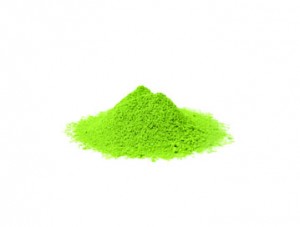 I was recently invited to sample some matcha flavoured frozen yoghurt by the owners of Lalani & Co, a major importer of the Japanese green tea powder. It was introduced to me as the latest superfood trend to sweep the UK because it contains more antioxidants than regular green tea, is low in caffeine and also contains vitamins and minerals.
The truth is, I already knew about the frozen yoghurt and had seen matcha being sold at food festivals as far back as five years ago, and at specialist shops for even longer. But I wanted to learn more about the process of producing matcha from its importers: how it's transformed from the tea leaves to the green powder form that it's sold in and of course the traditional Japanese tea ceremony during which it is served.
Well, I learnt that the process is long and intricate with an output rate of just 30g of tea an hour. The high grade tea leaves are grown under the shade in order to concentrate the chlorophyll and amino acids in the leaves. The best leaves are then picked, de-veined and stone-milled between two granite slabs to produce the fine green powder. Because of the friction in the milling process, the production must be extremely slow in order to prevent the powder from burning.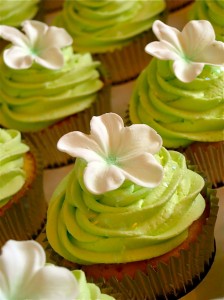 Traditionally, matcha is consumed as part of a long Japanese tea ceremony where hot water is whisked into the green tea powder using a bamboo brush. These days in the UK, it is readily available from specialist tea retailers in its powdered form for you to try at home. I was surprised to learn that my favourite coffee merchants, H.R. Higgins, have started stocking them too.
In fact, it's widely available in drinks such as lattes and smoothies on the high street but is also often used to flavour iced desserts and chocolate. The likes of Modern Pantry and Bougie Macaron are using matcha in scones, meringues and macarons. It has even appeared as an ingredient on this year's MasterChef.
While popularity of matcha has certainly grown considerably over the past few years, perhaps with the exception of drinks, its use has been primarily for flavour rather than its health benefits. But with matcha used as an ingredient in confectionery, the resulting product may not be healthy at all. In fact, any health benefits could be cancelled out altogether by other unhealthy ingredients.
So the question is, is matcha the new superfood trend or should we just recognise it as an "exotic new flavour"?
(First seen on Foodepedia)