In May this year, I went on my first trip to Germany.
The premise of the trip was to drive around Lake Constance, in Hymer caravans, visiting some of the wine regions. (You can follow the Baden-Württemberg wine series here) I know, a drink and drive shocker!
In actual fact, there wasn't so much driving – I was relieved of my duties after one day as I was deemed too slow a driver. And there wasn't so much drinking either – it was obviously all about the tastings. But there was quite a bit of eating, of course.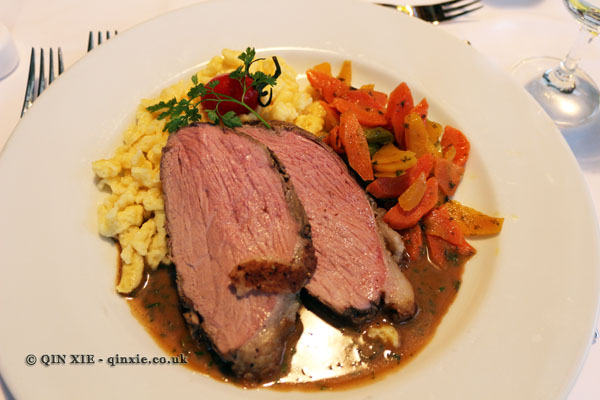 I've always been a bit dubious of German food – there I said it. Probably because, more than anything else, I associate it with Bavarian sausages and rustic stews. There's a sort of uniformity in flavour where, once you've had one dish, you've had them all.
Baden-Württemberg, the region that Lake Constance is part of, is known for its own local style – Swabian cuisine. The classic dishes include Spätzle (rolled noodles), Flädle soup (pancake soup) and those dreaded stews.
But actually, it wasn't so bad. The food was mostly rustic, certainly hearty but more often than not, pretty tasty. What was really funny was the number of times asparagus popped up on the menu. Or indeed panna cotta.
There is a downside to eating seasonally.
Collegium Wirtemberg buffet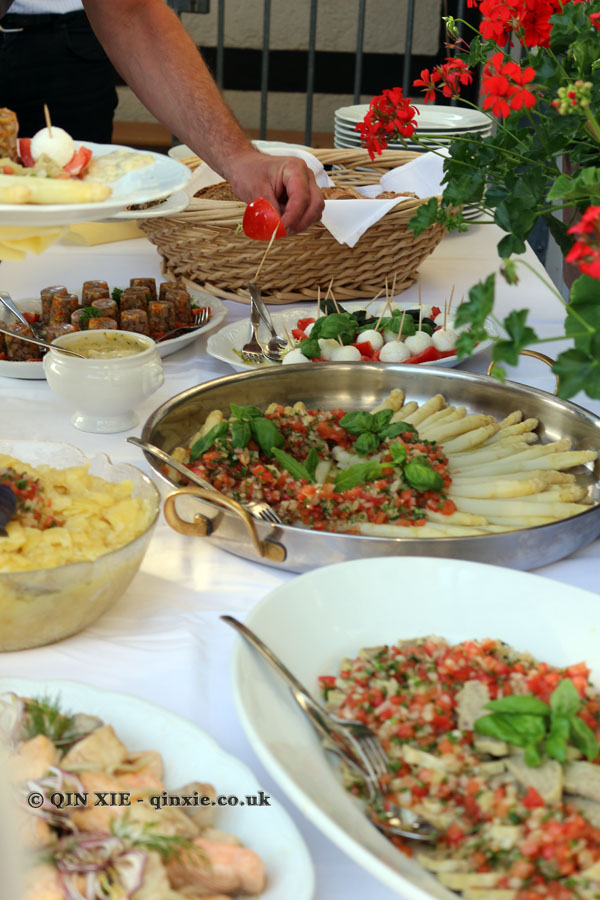 Caravano
Restaurant Schwedenschenke