I know I extol the virtues of fine dining a lot and, when I travel independently, I always try to squeeze in as many of "those types" of restaurants as I can. But there are times when really good food isn't found on top of starched white linen tables or presented as part of a 20-course meal.
Instead, it might be the flat bread, freshly made by the side of the road in Tunisia; or the ice-cold silken tofu, touted by a man who's carrying two barrel loads on his shoulder. I can appreciate this, and I know this to be true. There's something deliciously authentic about that traditional cuisine when it's made really well, even if it's more rustic than a French country kitchen.
I found this in Liguria.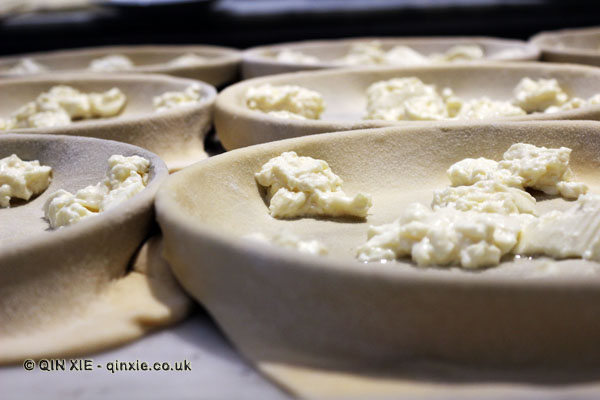 In Liguria, the small trattorias and osterias serve up dishes that your grandmother might make – if she was Ligurian and had a no-nonsense approach to great ingredients. It's the sort of comfort food that you want to eat when you need a day off from boundary-pushing flavours and textures. It's no avant garde fanciful fare but you'll find yourself missing it when you leave.
The freshness of the ingredients was definitely one of the things that I loved about Liguria.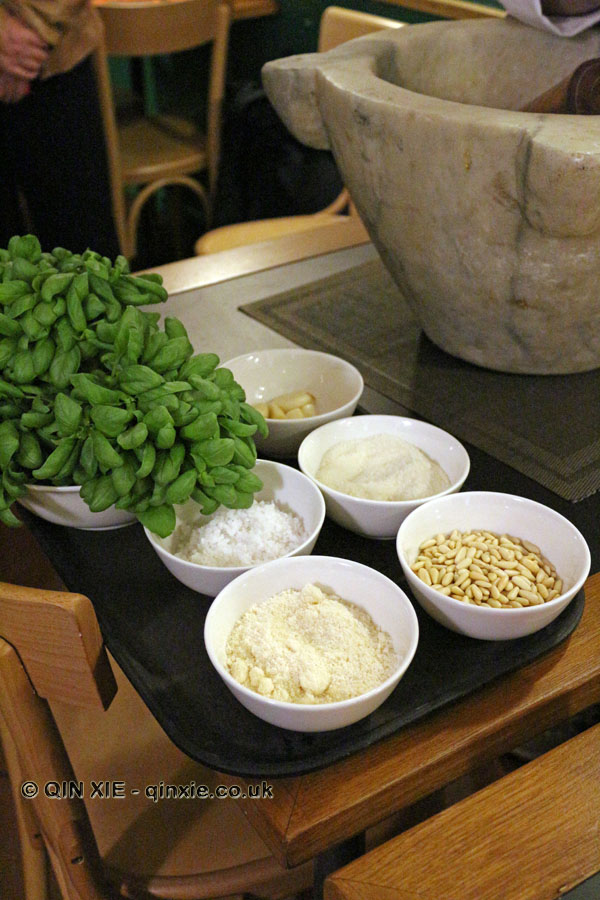 Italy has this reputation for hyper-local cuisine and in Liguria I really felt this to be true. For example, in Portovenere it was all about the mussels because they were cultivated along the coast there. In Genoa, trofie al pesto avvantaggiato (trofie pasta with pesto, potato and green beans) is the thing to order. In Sestri Levante there's the Bagnun, where anchovies, cooked in a rich tomato soup, are ladled over dried breads that help to soak up the juices.
Bagnun in three parts
Making pesto at Niasca Portofino
Of course, the thing that Liguria is really famous for is its pesto. I made pesto by hand at Niasca Portofino after a little picnic overlooking the wonderfully picturesque bay.
The traditional recipe involves grinding the young basil leaves with garlic, pine nuts and salt. Olive oil is slowly added throughout to make the sauce and parmesan cheese is also stirred in.
They say that the thing which makes it the true Ligurian pesto is the basil grown by the coast. It's smaller and sweeter, giving the green sauce its distinctive flavour and colour. I have a feeling that the gradual mixing by the pestle and mortar helps too. If nothing else, it adds to the romance of slow food.
Where I ate in Liguria
i Tre Merli Ristorante Porto Antico, Genoa
Bar Deck Zeus, Vis a Vis Hotel, Sestri Levante
Osteria Cantine Cattaneo, Sestri Levante
Portivene Un Mare di Sapori, Portovenere
Palmaria, Grand Hotel Portovenere
---
In Pursuit of Food travelled to Liguria as a guest of Liguria Tourism Board. To find out what this means, see our Editorial Policy.