This is a post in the Spotlight on: Languedoc-Roussillon series
The entire idea of Riberach is loveable; a once gargantuan winery in the heart of Roussillon that's converted into a boutique hotel and winery, split almost equally down the centre by a gastronomic restaurant.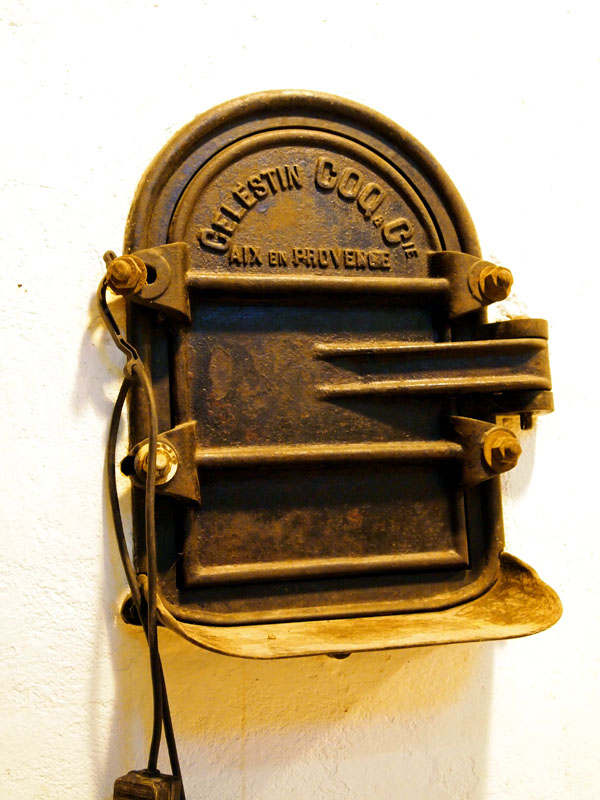 Keeping true to its historic roots, the bedrooms are converted concrete wine vats. The old doors for extracting wine can still be seen on the wall though you'd never suspect the room's former use when inside.
On the wine side of the winery, things are much more rustic.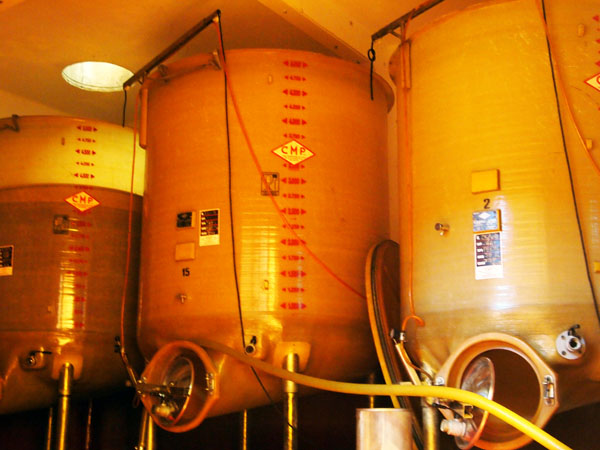 The upper level is a well-stocked but small wine shop while downstairs is the actual winery. It's also there that geothermal energy is used to power both the winery and hotel.
Substantially smaller batches of wine, made to a much more exacting standard, are made in stainless steel vats housed in the old concrete tanks before being oaked. Even the white and rosé wines are put into barrel.
The results are certainly interesting.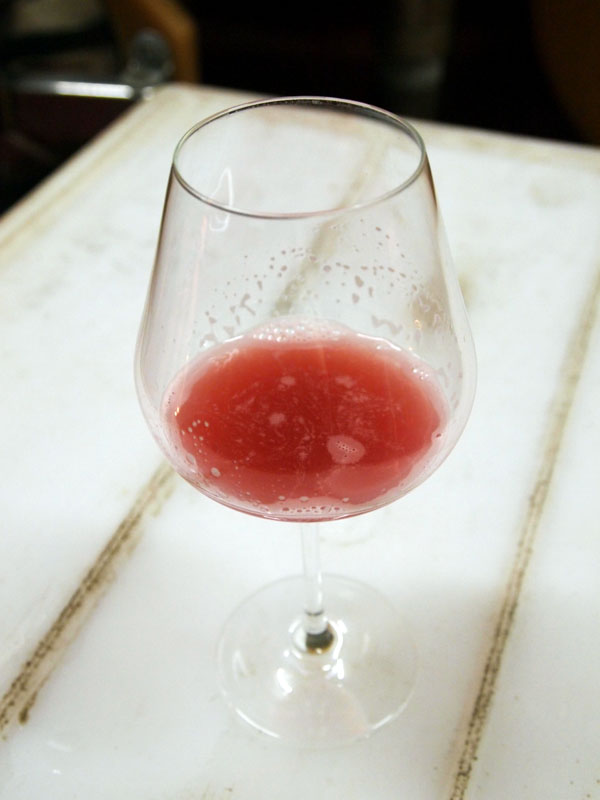 I tasted some still-fermenting tank samples of rosé and white, both cloudy and full of lees, first. The rosé had been in tank for a week with no added yeast. With a decided fizz, it was the colour of watermelon and absolutely delicious as far as grape juice is concerned. It also had the beginnings of red berry fruits showing. The white was a pale sandy yellow colour, very sweet but not quite so aromatic at that point.
In the real tasting, the Vin de Pays des Côtes Catalanes Rosé No 12 (2012 vintage) was extremely pale with plenty of strawberry and good high acidity.
The Vin de Pays des Côtes Catalanes Synthése Blanc 2012, though ripe with green apples and citrus, had remarkably low acidity.
Much more interesting was the Vin de Pays des Côtes Catalanes Rouge No 11 (2011 vintage). With a heady mix of red and black berry fruits and a sort of herbaceous earthiness, it had excellent structure while remaining extremely drinkable when young.
Red is certainly its colour.