This is a post in the Spotlight on: Languedoc-Roussillon series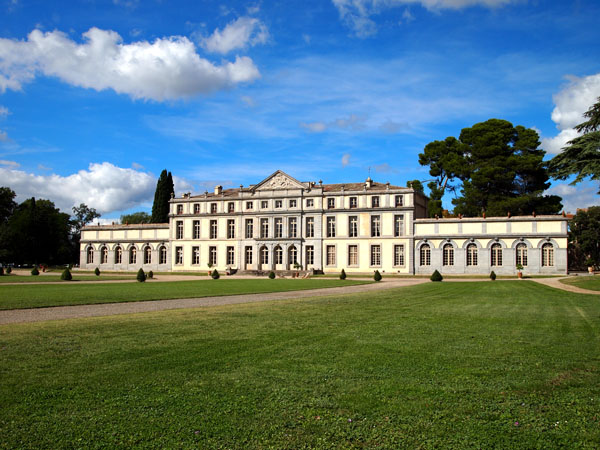 As with many grand houses that began in the Middle Ages, building of the house of Château de Pennautier happened in several stages. Given the enormous size of the building, it's easy to see why.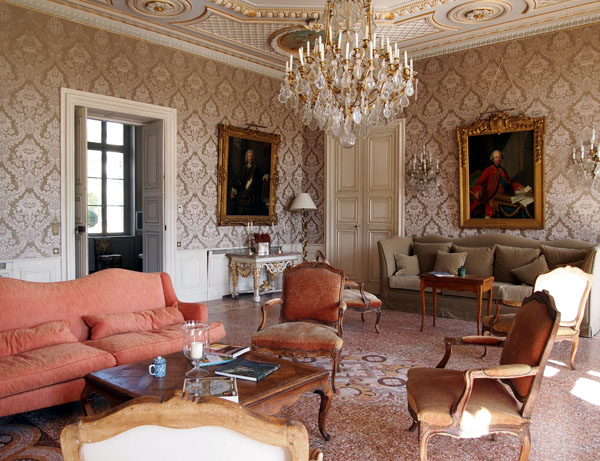 Although the Château contains only (in the most nonchalant manner, of course) 20 bedrooms, it's also home to a ballroom, library and themed drawing rooms that are only found in such palatial buildings. It even boasts a set of bedroom furniture that once belonged to Louis XIII, gifted to the family centuries ago.
Now the Château is part-time family residence and part-time hotel/corporate retreat/events space.
About 10 minutes gentle stroll down the well kept lawn and past the outdoor pool you'll find the first of the vineyards but those are just for private consumption. The real vines lay elsewhere in the region.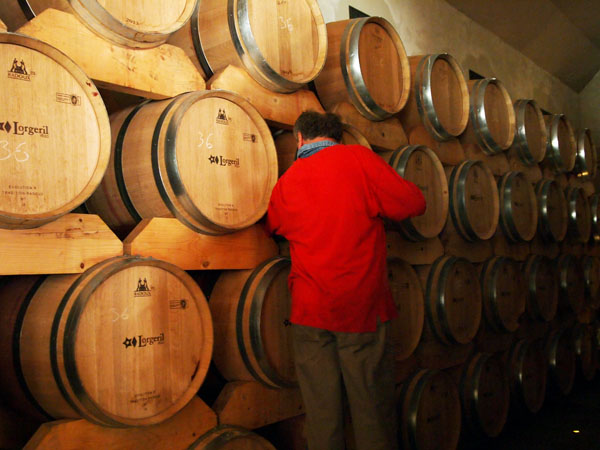 No wine is mentioned until now because the wine making aspect of the property seems wholly separate to the rest of the estate. In fact, the estate belongs to an empire with five other properties making Lorgeril wines.
To taste the wines that are made by the estate, you need to go some way into the centre of Pennautier where a restaurant, tasting room and indeed some of the cellar is housed.
In the IGP category, or its Collection Fruitée, Lorgeril/Château de Pennautier made several varietal specific wines. The Sauvignon de Pennautier 2012 had some light minerality but very little fruit. Chardonnay de Pennautier 2012 fared much better with higher acidity and good notes of green apples.
The Cuvées Classique were only marginally better for me. De Pennautier Cabardès Rouge 2012 was austere and woody on the nose but rescued by some fruit on the palate. With a little age, the de Pennautier Cabardès Rouge 2010 seemed to offer much more fruit. Both, however, were high on the feel of alcohol.
Moving on to the Grands Vins, things got better. L'Esprit de Pennautier Cabardès 2010 had much softer tannins with a more palatable mix of red and black fruits. That is, in comparison to another wine made by Lorgeril – Domaine de Lorgeril Minervois La Livinière La Croix 2008 – which though offered much higher acidity was relatively restrained on the fruit.
The sweet wine, Le Rêve de Pennautier 2011, made to moelleux (semi-sweet), was at least a reasonable finish. With a fair balance of acidity and sweetness, it was an interesting use of 100% Chardonnay.