This is a post in the Spotlight on: Languedoc-Roussillon series
Château Les Carrasses was a 19th Century wine domaine. I say was because although the main château has been fairly faithfully restored, the domaine no longer makes wines of its own.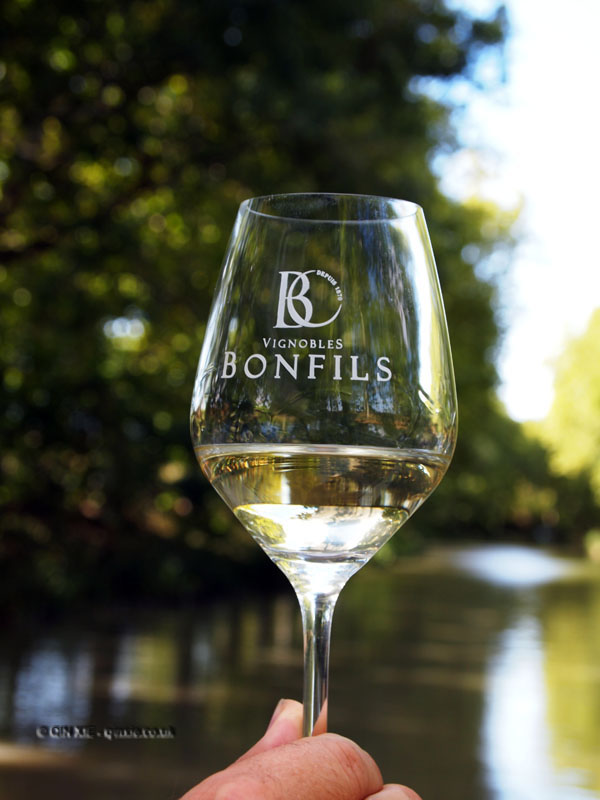 Redeveloped by Bonfils in partnership with Domaine & Demeure, the estate has been turned into luxury accommodation that's nestled in a sea of vineyards.
It's my understanding that the estate itself is still owned privately and there is wine made on the estate for the private consumption of the owner. For the guests, the wine is supplied by the nearby Bonfils wineries such as Domaine de Cibadiès.
If you do happen to stay at Château Les Carrasses, however, there are plenty of wine related activities.
A Languedoc based company, Vin en Vancances, runs tastings and tours from the Château including a scenic tasting on the Canal du Midi. It might sound a bit fluffy, and it is extremely enjoyable, but it's also incredibly educational. Wendy, who runs Vin en Vacances, was previously a wine educator in the UK before relocating to Languedoc back in 2009.