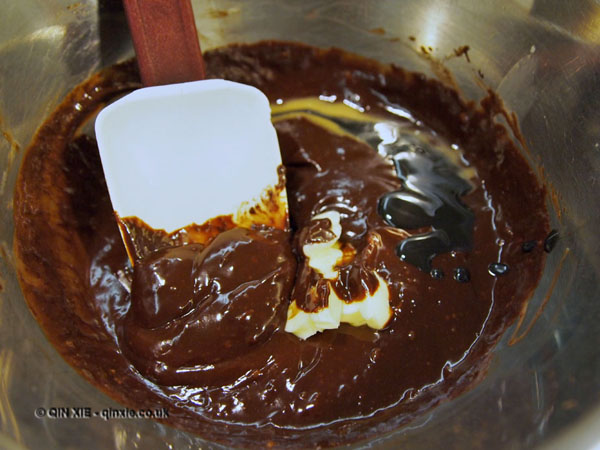 With London Cocktail Week and Chocolate Week running at the same time, 11-17th October was pretty hectic. For me, there was one event that really helped to pull the week together – Rum 'n' Reason at Harrods Wine Shop – an evening of chocolates and rums.
I was given a glass and tasting sheets before being invited to make my way around the Wine Shop. The idea was to sample some of the premium sipping rums available at Harrods, along with the Godiva chocolates selected matched to them. This was an unusually relaxed consumer event held in Harrods' newly renovated Wine Shop. In some ways it was also a special preview as the renovation hasn't been completed yet. The official re-launch is currently planned for mid November and the new Wine Shop is said to contain 900 new lines plus an Aroma Zone, a Tasting Room and a temperature controlled Wine Vault. It all sounds very exciting.
Anyway, back to the rum. For most people, rum conjures up images of the Caribbean. While there were a fair few rums from the Caribbean, there were also many more that had their roots in Central and South America.
Take Ron Zacapa, for example, the rum created to celebrate the centenary of the city of Zacapa in Guatemala. Then there is El Dorado, the first brand in the world to produce a sipping rum, made in Guyana using old Navy rum distillation equipment. Of course Flor de Caña from Nicaragua, the rum with the highest number of accolades, was also present.
Unlike most tastings, there was no formal coaching. The different brands were laid out on different tables with a representative from the brand to assist the tasting. This was an opportunity to talk to the people who either produce or distribute the rums, who really knew their products inside out. It was very educational and eye-opening in terms of learning about the variety of different rums available, the different ways of producing rum and the different histories behind the brands.
All in all, there were 30 different rums available to sample and purchase at a special promotional price, including one very expensive 30-year-old rum from Appleton Estate which retails at £495. But if you wanted to fork out for some serious rum, the most expensive rum available for purchase that night was the Havana Club Maximo, priced at an astounding £1,350. There were none available for sampling unfortunately.
And if you were wondering how we all managed to stand up afterwards, there were lined vases acting as spittoons, mineral water for rinsing and canapés being served. No doubt, we all left feeling a bit merrier though.
Harrods runs a series of very popular tastings in-store for a variety of different drinks. For more information, check the Harrods events page.