Happy new year!
It's been a while since I've updated In Pursuit of Food. I haven't been nearly as motivated or inspired over the last four years, mainly because I've been working full time in editing jobs that demanded long hours and a lot of mental capacity.
In 2020, I started a new project, Money Talk, that reignited my interest in writing for myself and building a website as a business. And in 2021, I went freelance full time for the first time in about five years, which meant I finally had time to give it a shot.
Except 2021 turned out to be quite hectic, with a few big, time-consuming projects, including contributing to a new guide book for Lonely Planet.
So now we're in 2022, and I'm finally making a start.
Where to shop for your kitchen appliances and accessories
I wanted to start this new chapter with a guide to shopping for kitchen gadgets, appliances and accessories because I've spent a lot of time in the past year testing different products for The Independent and The Sun as part of my "day job" as a journalist. There's a lot of background information that doesn't filter into those articles, which I think will work well here.
So, without further ado, here are the best places to shop for your kitchen appliances and accessories.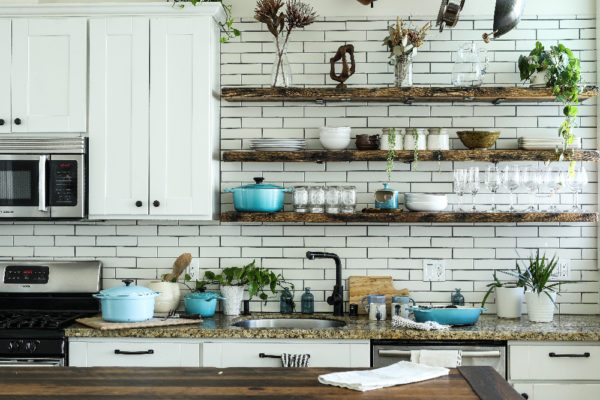 Kitchen accessories
For any small kitchen accessories, whether it's rolling pins or garlic presses, my go-to is Lakeland*. I love that they stock so many different kitchen products and I've found they're particularly strong on things like baking wares.
Many of the products that I've tested from them worked wonderfully and they're competitively priced too. Plus, they offer free delivery for spends of £45 or more, or you can opt for free click and collect.
The runner up for me is Dunelm*. They stock a huge range of brands at competitive prices, although admittedly their own-brand products can sometimes be a bit hit or miss.
The bigger downside is that not everything is available for delivery. Although they offer free click and collect, they don't have as many outlets as say Argos.
Knives
One of the surprises for me was Judge's knives, which are co-branded with Sabatier. I have a set of Sabatier knives from my Leiths days so I already know the brand well – they sharpen up nicely, although they can dull quickly.
The benefit of the partnership with Judge is that they're extremely affordable, and the brand often has unbeatable offers on the parent company's website, Horwood*.
On the pricier end, it's between Robert Welch and Zwilling*. Some of their knives go into the hundreds but they're extremely sharp and keep their edge well. I personally prefer the handles on Robert Welch's knives, but the blade shape of Zwilling knives are much closer to what I'm used to.
Pots and pans
For me, ProCook* wins hands down when it comes to pots and pans. They have a huge selection available and like Ikea furniture, they mix and match really well.
All of the ones I've tested have performed extremely well. And as well as being very durable – many come with long or lifetime guarantees – they're extremely competitively priced, too.
Plus, delivery is free for orders of £50 or more.
Kitchen gadgets and appliances
There are plenty of places where you can shop for kitchen gadgets and appliances but one of the best around is AO.com*. They offer free delivery for just about everything but I particularly like the fact that they'll price match and they have a great returns policy.
The only downside is that they don't stock as big a selection of products as some of the other retailers. If it's choice you're looking for, Argos or Currys are your best options and they tend to be very competitively priced, too.

Miscellaneous kitchen stuff
Of course, it's hard to beat Amazon for sheer volume and choice but I find it a bit of a nightmare to navigate. An easy way to see what's popular is by checking the bestseller list*.
Otherwise I tick five star reviews (obviously the more ratings the better) and hope for the best…!