This is a post in the Spotlight on: Languedoc-Roussillon series
Abbaye de Valmagne can trace its history all the way back to the 12th Century when it was founded under the Benedictine order before its monks joined the Cistercian movement. Like other abbeys in the region and at the time, it was through the Cistercian movement that wine arrived at the Abbaye.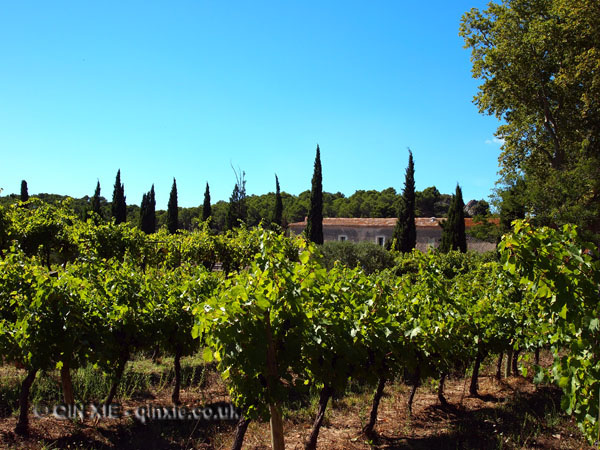 Now a family-owned estate, the Abbaye remains a place where you can explore the religious history of wine-making through audio guides and walking tours. There are vineyards close by but even closer are the mini-plots of vines on site that showcases the grape varieties used in the abbey's wines.
You can do a wine tasting on site but there's also a rustic French restaurant a short stroll away.
There's quite a selection of wines to taste through from red, white, rosé to dessert and ranges in price.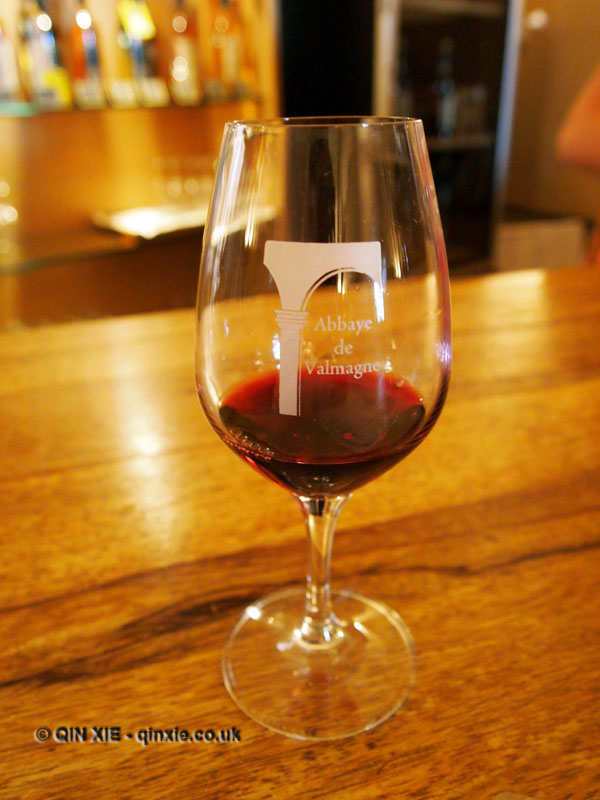 For the whites, the most basic Cuvee Adhemar Blanc Sec, Vin de Pays des Collines de la Moure 2012 showed low acidity with a little citrus acidity while the not too dissimilar Le Secret de Frere Nonenque Blanc, Vin de Pays des Collines de la Moure 2012 was already showing some development. The best in show for the white was the Gres de Montpellier Cuvee de Turenne Blanc 2010, which while still low on the acidity, at least showed considerably more structure with much more of the stone fruit and flinty notes coming through.
Le Secret de Frere Nonenque Rose, Vin de Pays des Collines de la Moure 2012 was the only rosé I tried and it was surprisingly nice. There were lots red fruits coming through, if not at times artificial, but if properly chilled, can be quite refreshing.
The red wines were considerably better. The Le Secret de Frere Nonenque Rouge, Vin de Pays des Collines de la Moure 2012 was heavily herbaceous and could do with some age. Coteaux du Languedoc Bernard et Benoit 2011 showed really good structure and acidity with dark berry fruits. Gres de Montpellier Cuvee de Turenne 2010 was the favourite with its wonderful bouquet of berry fruits and a well rounded finish – it's a bit obvious but sometimes that's good. The more aged Coteaux du Languedoc Cardinal de Bonzi 2007 has managed to retain its fresh fruits with age and should go on ageing for a few more years.
The abbey's only sweet wine, the Aragome 2008, was quite delicate, not too cloying, with a short and dry finish.
Overall the wines weren't as sophisticated as you might hope and there's definitely room for improvement. They were available in the UK more than a decade ago but now it seems tastes have moved on but the abbey's wines haven't quite caught up yet. At least, not for the white wines. But then perhaps it's really the history side that you'd go to see.