This is a post in the Spotlight on: Oporto and the Douro Valley series
The Douro Valley has been demarcated as a wine region since 1756. In fact, it's one of the earliest demarcated wine regions in the world. Originally, this was accomplished with rudimentary stone pillars, one of which can still be seen in the Instituto dos Vinhos do Douro e Porto, or IVDP.
Located in the centre of Oporto, one of the IVDP's main roles is to certify the port and Douro wines for DOP status (the Portuguese appellation system). A task it's had since 1933.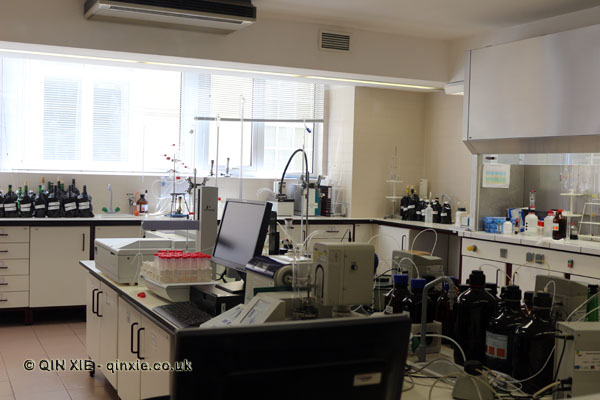 There are some 130 people who work for the IVDP, not all of them are tasters of course. Some work in the lab where the wines are tested for, well, anything that shouldn't be there, to ensure that chemically, the wines are up to scratch. The tasters, meanwhile, taste a maximum of 20 wines a day and declare their sensory suitability. Incidentally not all of the tasters have formal qualifications, e.g. from the WSET, but they apparently go through four months of training (in tasting as well as being tested for consistency) before being officially approved on to the tasting panel.
It's worth talking about because what it really means to have an appellation status isn't always clear. I alluded to this in the main post for Spotlight on: Oporto and the Douro Valley. The appellation system varies from region to region and country to country, and arguably doesn't always result in great wines; terroir or no terroir.
In the Douro Valley, the port and dry Douro wines must be made from grapes sourced within the demarcated region, as for any other appellation, and the resulting wines also have to be tasted and tested at the IVDP before being allowed to be exported. As a consumer, you can actually take a guided tour at the IVDP.
It's not a fool-proof system but I think through this two-stage process, ultimately, better wines will be made. Albeit ones that fit snugly into the IVDP's idea of port and Douro wines.