8 Porchester Gardens, London W2 4DB www.lecafeanglais.co.uk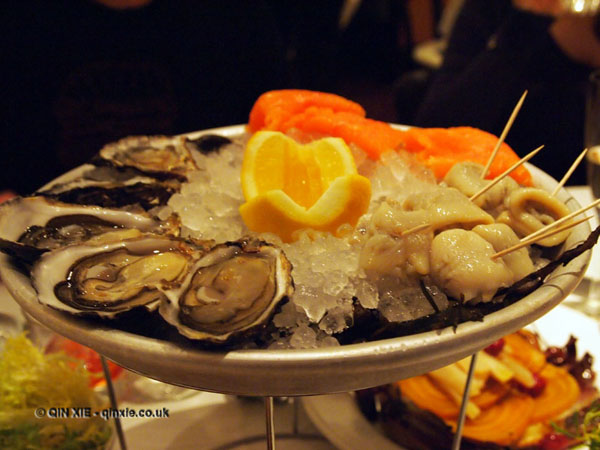 Après ski is such a foreign concept, not least because I've never skied before; preferring, instead, to indulge in sun appreciation on the beach. Occasionally I think, wouldn't it be great fun if I went skiing? Then upon closer examination would realise how wrong I was. Plodding along in the freezing cold and falling over a couple of times every now and then? No thanks, that sounds like the worst thing. Ever.
But if Wikipedia is to be believed, Après Ski is filled with joy, warmth and copious amounts of wine. Oh yeah, and the occasional raclette or something. Basically, a jolly good shin-dig.
Naturally, an invitation to get in on some Après Ski action at Le Café Anglais wasn't to be rejected.
I first became aware of Le Café Anglais when I was interning at the FT Weekend Magazine, before I ever started writing about food. Rowley Leigh had, and still does, a weekly column in the weekend paper (now part of the magazine) of recipes which I devoured. It was one of those moments when you sort of thought, when I grow up, I want to be just like Rowley Leigh.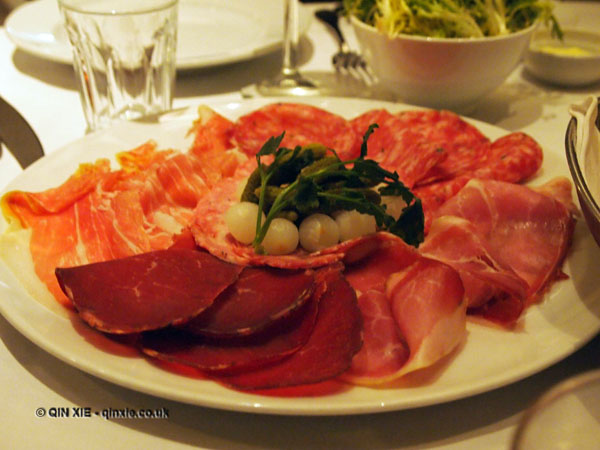 I've never had a bad time at Le Café Anglais either. The menu has always been unexpected and Rowley Leigh gliding somewhere between the kitchen, the pass and the room. And it was always the place for firsts too. First taste of dandelions, first try of Kumamoto oysters (now my favourites) and now my first experience of Après Ski, sans le ski of course.
True to the nature of Après Ski, the evening was rambunctious. Well a little bit tamer, perhaps. But raclette was consumed, charcuterie was lapped up, tarte tatin was dug in and wine was sunk. Rowley Leigh came, greeted, revealed that he liked to indulge in some light blog reading in his spare time before disappearing off into the kitchens. Left at the table were happy diners liberally sharing information.
Returning much later, Rowley Leigh whispers that Samantha Cameron's dad was in the room. This man clearly had his eyes on the room. That was pretty exciting. But it was soon toppled when Gordon Ramsay walked in with Matthew Freud. Just another Thursday night in Bayswater? Well probably but certainly just another evening in Le Café Anglais.