This is a post in the Spotlight on: Bergerac series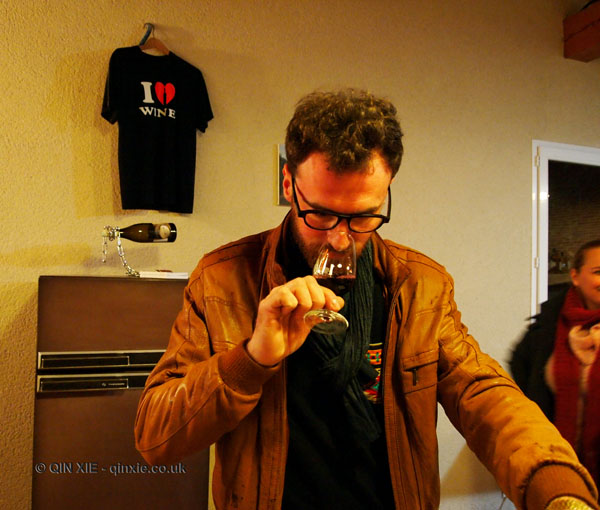 I get the feeling that Vincent Alexis is more at home in trendy Shoreditch than making wines but perhaps it's too much of a clumsy generalisation to typecast someone with bed hair, wide rimmed glasses and skinny jeans as a hipster.
It is, of course, wrong to assume that Alexis is without credentials. As well as learning his (winemaking) trade in Mâcon, Burgundy, he once worked in the Crouch End branch of Nicholas in London. And as a 9th generation wine maker, he has serious pedigree.
His first vintage was in 2010 but already he has moved away from the family mould by shifting the family's vineyard towards organic and biodynamic winemaking.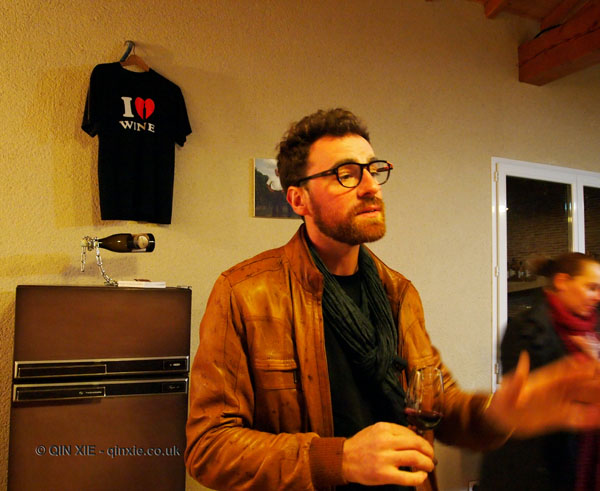 To give you an idea of the style of his wines, it's worth knowing that he designed all of the labels himself with inspiration beginning at the bottom of the bottle. Many of them are named after Greek goddesses and are fermented from natural yeasts.
Gaia 2012, a blend of Sauvignon Blanc and Muscadelle, was fresh and limey with an almondy finish. Added to that is just a touch of effervescence making the wine reminiscent of Moscato d'Asti at times. The Pandora 2012, made in the egg, was flavoursome with notes of citrus and white stone fruits, bolstered by a toasty, nutty finish.
The reds offered no respite for the palate. Bergerac Rouge 2012 was intensely farmyardy with lots of cherry and animal notes coming through on the palate. Pécharmant 2012, meanwhile, spoke more of liquorice, blackcurrant and sweet spice; there was even a little coffee on the finish. Hécate 2012 had heady fruit with dark and smoky notes over the black and red berries.
Moving on to the sweet wines, the well balanced Monbazillac 2011 had just a touch of botrytis on the nose but offered a diverse expression that included marmalade, marshmallow, apricot and tropical fruits.
A little left field was the very limited release of Apicula 2009. It's a wine that would have been Monbazillac but was left on the vines at the end of the production. Unfiltered and high in viscosity, it also had an oxidative character that's very like Pedro Ximinez. Unlike PX, it also boasted an extremely long finish with Christmas fruits, prunes, pickled walnut, caramel and honey all coming through. Delicious stuff, if you can get hold of it.