This is a post in the Spotlight on: the Loire Valley series
Domaine Ogereau's production is absolutely tiny.
At just 20 hectares, 10 of which are devoted to Coteaux du Layon, they are heavily influenced by the saleability of sweet wines. Perhaps that's why, with the addition of their son Emmanuel as the new winemaker, the owners Vincent and Catherine Ogereau are exploring the terroirs of Coteaux du Layon for dry Chenin Blanc.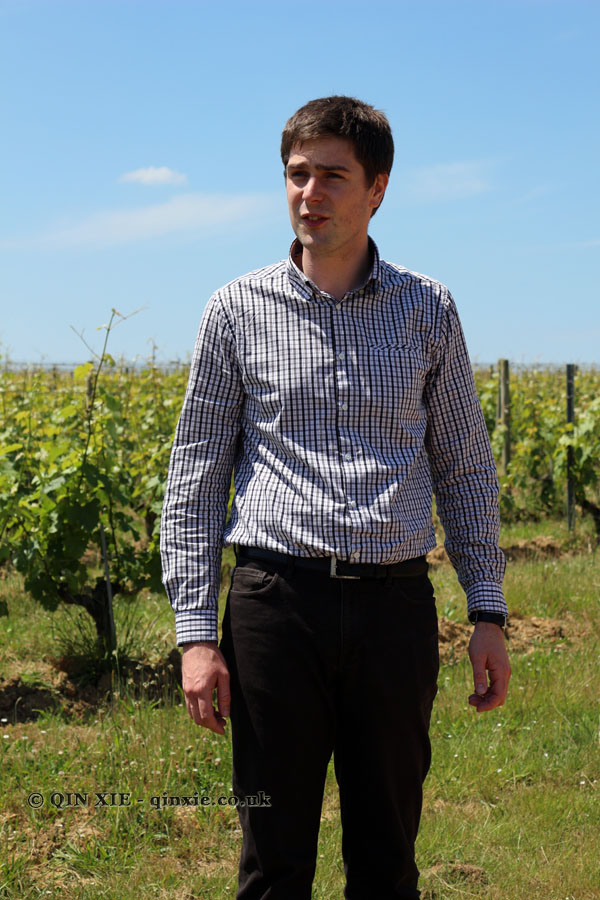 Emmanuel Ogereau becomes the fifth generation of the family to be a winemaker at the property. Having studied wine business in Dijon, trained in Burgundy and made wine in Oregon and Central Otago, he will certainly be giving the family's wines a facelift.
We tasted their current, mostly sweet, selection starting with the dry Domaine Ogereau Anjou en Chenin 2012 – a lemony fresh wine that was vibrant on the palate but not that exciting.
The Clos le Grand Beaupréan Savennières 2011 felt a little austere with its crisp apple note, steely minerality and tannic finish. With a little age, the Clos le Grand Beaupréan Savennières 2007 had a lightly oxidised nose but revealed a distinctive wine that was very complex with notes of apple and bees wax.
From then on it was the sweet wines.
The Coteau du Layon Saint Lambert 2013 was an entry level sweet wine with floral, white fruit and peach notes.
Domaine Ogereau own a cherished parcel of land that they call "bonnes blanches" which is essentially schist soil that looks like chalk. From that parcel, they produce a few different wines.
The Harmonie des Bonnes Blanches Coteaux du Layon Saint Lambert 2011 was rich with apricot and floral notes as well as intense Botrytis nose and a long finish.
The Clos des Bonnes Blanches Coteaux du Layon Saint Lambert 2011 had a slightly truffled nose followed by dried apricots, honey and lemon peel. Best described as a rich nectar, it had an extremely long, lip-sticking finish. With a little age, the Clos des Bonnes Blanches Coteaux du Layon Saint Lambert 2007 had an even more pronounced truffled nose with stunning intensity and concentration of honey and caramel, lifted by a floral note. It was really reminiscent of a great Sauternes.
The last wine was the Cuvée Nectar Coteaux du Layon Saint Lambert 1990. Again, the wine was intense and concentrated with notes of floral honey but it also had a tannic, bitter tinge. Developing into a syrup, it somehow felt passed it. A shame, because it could, and should, have been a great wine.