I mentioned briefly in the post about wine and technology that there would be a vlog coming up… Well, you didn't have to wait too long for that because here it is:
Côteaux du Giennois
For this first vlog, I tasted a trio of wines from the French wine region of Côteaux du Giennois.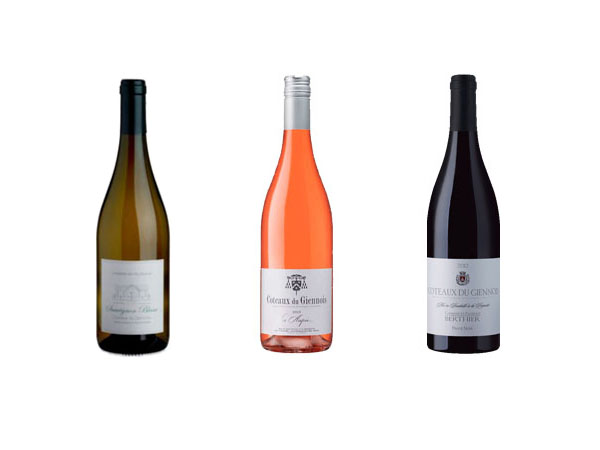 Côteaux du Giennois is right in the middle of France, quite close to Sancerre, and lies between the towns of Gien and Cosne sur Loire by the Loire River. As an appellation, it's relatively new, AOC since 1998, but grape pips have been found in archaeological digs in Cosne sur Loire which suggests that wine has been made there since the 2nd century.
As in other parts of the Loire Valley, the soil in the area is a mix of flint and limestone which suggests good potential for the white wines. These are made from Sauvignon Blanc. They also make rosé and red wines from Pinot Noir, Gamay or a blend of the two.
Anyway, here are the tasting notes for the three wines:
| | |
| --- | --- |
| | Domaine de Villargeau Sauvignon Blanc Côteaux du Giennois 2012. A medium bodied wine with intense nose of lychee, pear, apple and citrus. Some stony minerality. A little floral note too. Don't serve this too cold as acidity will prevail. To have with a creamy seafood dish. RRP£9.99 available from Marks & Spencer. |
| | Les Aupières Rosé Côteaux du Giennois 2013. Light red berry nose with a little hawthorne, perhaps even rose. Slight bitterness at the end. A delicate red-style rosé wine. Enjoy with a chicken and pomegranate salad or something similarly light from the Middle East. RRP£10.99 available from Laithwaites. |
| | Clement et Florian Berthier Rouge Côteaux du Giennois 2012. A little vanilla coming through followed by strawberries. Overpowering farm-yardy aromas. Not one for me. RRP£12.99 available from Laithwaites. |