This is a post in the Spotlight on: the Loire Valley series
Eric Morgat is an interesting winemaker to meet, not least because his name is his wine brand rather than that of an estate.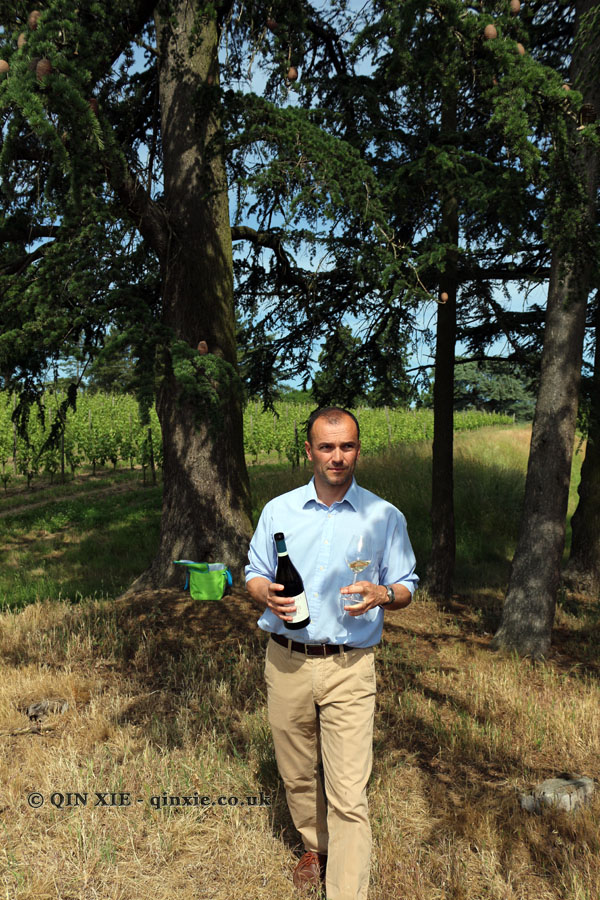 Clearly passionate about winemaking, Morgat has worked from the ground up acquiring parcels of land to make his wine. His first vintage was in 1995, when he was just 25.
His "garden", often previously uncultivated land, as this is cheaper than the alternative, are based in different parts of the Anjou; some are right next to the Loire river while others are further inland. His is the Black Anjou – the volcanic schist soil that produces grapes with higher alcohol and a thicker grape skin, giving a tannic structure not unlike that of red wines.
Right now, he has no winery of his own either but is in the process of building one.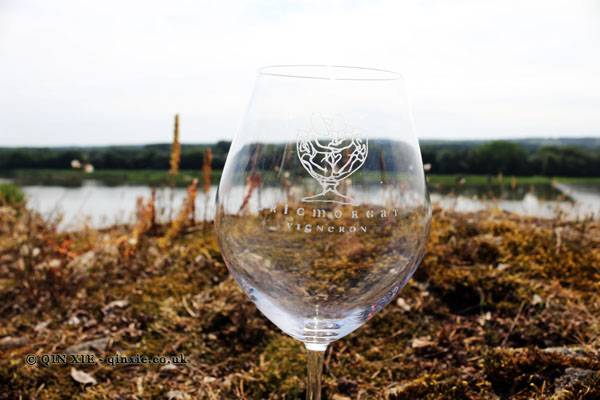 Despite not owning an estate in the conventional sense, he's gained a cult following of sorts and his wines are well regarded. He used to be known for making dry wines with Botrytised grapes but is now concentrating more on preserving the purity of fruit.
We started the tasting at a cliff's edge with his vines by one side and the Loire on the other. It was the Eric Morgat Savennières L'Enclos Fidès 2012 – a wine that's been barrel fermented for a year before blending and ageing for a further year in stainless steel tanks. Opening with an intense citric nose, the wine had great minerality and acidity; finishing with a savoury note, it also had enough body to match to meats.
Moving into his cellar, we tasted more wines from the L'Enclos and the Litus parcels.
The Eric Morgat Anjou Blanc Litus 2012 was a flavoursome wine to start with, offering notes of citrus, pear and white fruits followed by a savoury finish. The slightly older Eric Morgat Anjou Blanc Litus 2011 was a little closed at first, and should be decanted, but opened with greater proportions of white fruit and minerality than the previous vintage.
The Eric Morgat Savennières L'Enclos 2011 had a noticeably richer body, more minerality and a slight hint of honey on the nose followed by crisp apples. The Eric Morgat Savennières L'Enclos 2010, in the early stages of development, had become very provocative with a sort of bruised apple note – it would certainly be interesting to see a bit more age on this wine. And finally the Eric Morgat Savennières L'Enclos 2009 made a beautiful final wine – pronounced fruity nose of pears backed by light oak and a savoury finish.