Wellington Court, 116 Knightsbridge, London, SW1X 7PJ www.marivanna.co.uk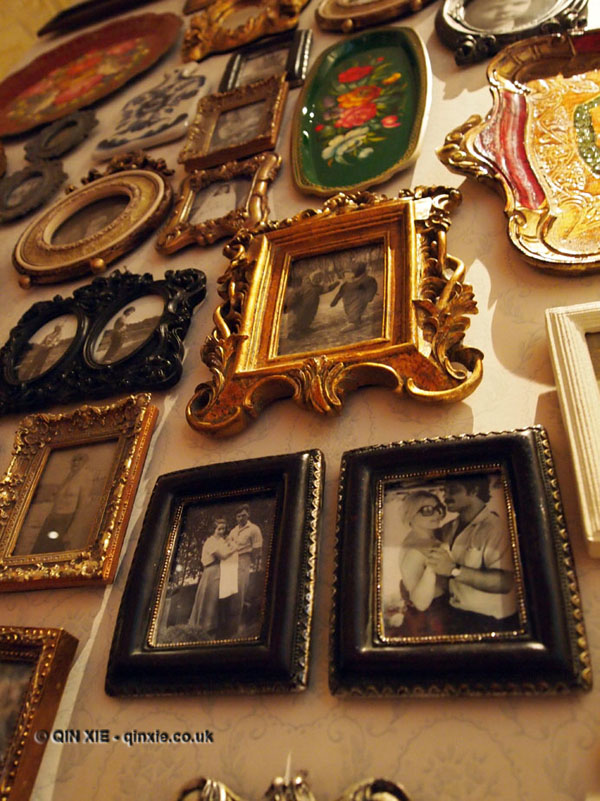 You don't realise how British you are until you sit down to an afternoon tea, see jam on the table and automatically assume that scones are being served. But at Mari Vanna, jam and honey are for sweetening the tea and not for treats.
The Knightsbridge restaurant, with its distinctive flair, is all stacking dolls, little trinkets and black and white photographs, transporting you to some archetypal Russian family home. And this homely feel lies in stark contrast to, say, the chic interior of the Bulgari Hotel opposite or the opulence of the Mandarin Oriental a few paces away. Strange choice of location, you might think, until you realise that the restaurant is brought to you by one of the co-owners of Quintessentially and that there is probably more to the restaurant than meets the eye.
So what then might you expect from Mari Vanna's new afternoon tea?
Well as I had mentioned earlier, there are no scones. Tankards in a mix of pewter and glass hold hot potions from the Rare Tea Company, poured from hefty teapots. Oolong, silver tip and lemon verbena are just a few of the leaves brewing. Mini teapots hold toothpicks while tiny bowls offer jam and honey with a lacquered wooden spoon to ladle.
A traditional three-tiered cake stand arrives but that's about all that's traditional about it. Bland and boring sandwiches are replaced with savouries in the form of smoked salmon and cream cheese blinis, caviar topped Oladushki (pancakes), herring with rye toast and vegetables and meaty Pirozhki (stuffed bread roll). The sweet-toothed need not worry – the top two tiers are no less twee. Fancies of chocolate, pastry, honey and more create a smorgasbord of treats.
It may be Russian but vodka is not served up with Afternoon Tea. Instead, all alcoholic indulgences take the form of champagne, Bruno Paillard to be precise. Then there are the sides if you fancy something off-piste. More caviar blinis, sweet dumplings and Smetannik (sour cream cake) than you can shake a stick at actually, but that does make things rather pricey. So let's just say that Afternoon Tea starts at a SW1X snip of £10 for your basic tea and jam. It's the Russian way you see.