64 Parkway, London NW17AH www.namaastekitchen.co.uk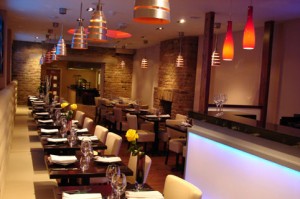 When you get invited to sample the menu at a new restaurant, you sort of expect to try a few things that define the restaurant and make up your mind based on that. Generally, they're the most interesting things on the menu anyway but you will almost always walk away more than satisfied. On this occasion, I was invited to sample the new menu at Namaaste Kitchen – a restaurant so new, even finding its website on Google had been a struggle. But they do have one, it's at www.namaastekitchen.co.uk.
Being new doesn't necessarily mean that they are lacking in experience of course. On the contrary, the head chef Sabir Karim has had over 20 years of restaurant experience working for the likes of Chutney Mary, Red Fort and British Airways. Plus, this is the second restaurant from Karim and his team – the first being Salaam Namaste in Bloomsbury.
But that's just the research talking – I've never been to Salaam Namaste, and with my fair share of average Indians under the belt, I wasn't sure what to expect. Certainly the long trek to Camden wasn't doing it any favours.
Having been presented with the first course – an amuse bouche sized plate where one side is salmon on some sort of crispy blini and the other is a lamb shish wrap, I was beginning to warm to the restaurant. "The starter's a bit small" I thought, "but it tastes good". Plus, the dips served with the poppadoms as a prelude to the first course had been positively divine.
But the real starter put me firmly into my place. In essence, we were getting to try the entire starter menu and that menu wasn't small. On each serving plate was a small selection of starters, like the Tandoori Portobello mushroom, in miniature. The rest of the starters were served on bigger plates to share – I suppose you can't really shrink those spicy soft shell crabs without getting premature baby crabs.
Trying all the subtly different blends of spices was like taking my taste buds on an assault course, in a good way. And the Pinot Grigio we drank held its own remarkably well. I certainly can't complain about the lack of choice, and for once the spread is definitely bigger than both my eyes and my stomach can handle. That said, I did glance over at the next table to see what they're eating – lamb shank in a pie of some sort.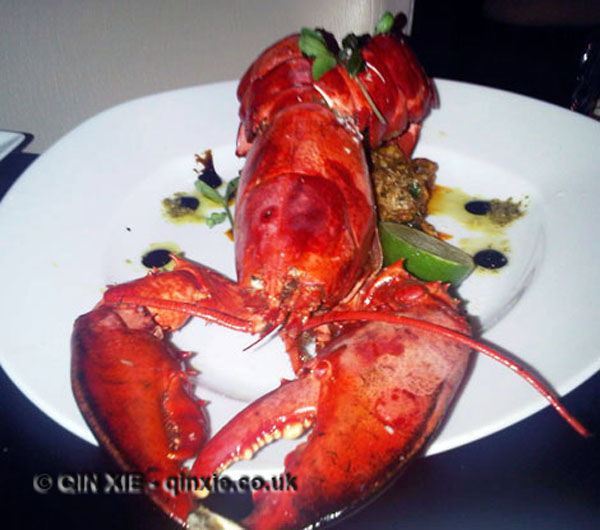 I needn't have worried about missing out – the Dumpukht lamb biryani, as it's really called, was brought to the table along with all the other mains. Instead of having canapé bites of food this time, we each had a Goan style sea bass with the other mains to share. The char grill Jingha was incredible and you definitely won't want to miss out on the dates and ginger naan. But the real show stopping piece, for me, has got to be the lobster in Malabar spice with its vibrant colour, impressive style and, naturally, fabulous flavours.
With an afternoon of meetings lined up, dessert still beckoning and no room to spare, it was time to throw back the last of that Pinot and make my excuses. Next time, I will be bringing my spare stomach and an empty schedule.
(First seen on Foodepedia)