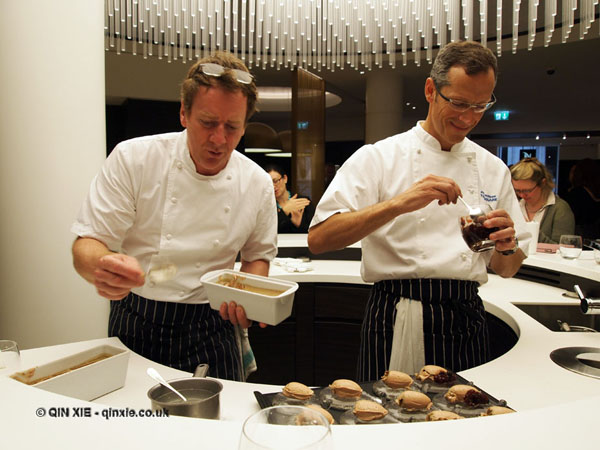 I can't admit to knowing everything there is to know about coffee but I can put my hand up and say that I'm a bit of a coffee snob.
I drink what I'd like to call "long, black"; but faced with confused expressions at restaurants, it often morphs into an Americano. Mine, homemade via filter cone and paper, is easy and low tech. Water, a couple of minutes off the boil, poured over a dessert spoonful of fresh grounds slowly trickles out. No cream. No sugar. Just a long, black coffee.
This naked coffee, I think at least, encourages the full expression of aromas, really allowing you to taste what's there. When you get good quality, freshly roasted and ground beans, you have this incredible sense of how sensual coffee is. The aroma, rich and luxurious, is often filled with notes of caramel and chocolate and sometimes even something a bit more earthy. And that's very much reflected in the flavour of the addictive liquor produced.
So it's with great intrigue that I arrived at the new Nespresso boutique on Regent Street to sample some coffee infused food by two Michelin-starred chef Philip Howard, created to celebrate the launch of the store.
The chef/patron of The Square in Mayfair, Howard also happily admits to being a coffee lover and long time Nespresso aficionado. Working with their Grand Cru range, Howard has created a set of 10 recipes which serves to illustrate the flavour enhancing properties of coffee in both sweet and savoury dishes.
As the beautiful and small dishes were plated up at the Nespresso tasting station, Howard talked about his coffee and food experiments. Coffee apparently works best in sweet foods, like tiramisu, and savoury foods that have an inherent sweetness such as spare ribs.
Are they good?
Well yes, of course, as you would expect. In fact, the short rib will be making its way onto the menu at The Square towards autumn/winter. But don't take my word for it, see for yourself. The recipes are here:
Roasted granola with coffee, Greek yoghurt, and honey
Smoked venison Scotch egg with espresso brown sauce
Duck liver parfait with port, cherry and currant chutney and coffee nougatine
Roast langoustines with miso, coffee, grilled pineapple and Szechuan pepper
Spare ribs with ginger, honey, grapefruit, soy and coffee
Breast of duck with a tarte fine of caramelised endive and cherry purée
Coffee glazed short rib of beef with creamed potato and roasted carrots
Tonka bean crème brûlée with hazelnut oil and coffee
Brillat Savarin cheesecake with a coffee crust and apricot glaze
Pavé of bitter chocolate with burnt orange and Ristretto coffee