This is a post in the Spotlight on: Bergerac series
Almost every wine region in the world has room to make grapes for mass market wines and Bergerac is no exception.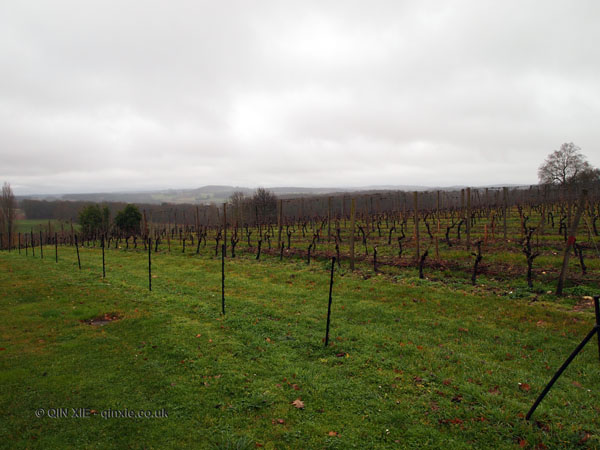 At Château Les Merles, I sat down with Gerrita Thiart-Martin from ViniSource to taste some of the wines the company made for the mass market.
Firstly, mass market does not equate bad wines, necessarily, but merely that the wines had been made in bulk quantities, and blended for consistency. This means that any "terroir character" that you might have detected with small batch productions are likely to be lost in the blend.
For ViniSource, it was a matter of acting as a sort of négociant by working with producers to blend their wines, often using the same base wines, to create different products for different clients.
ViniSource produces wines for a number of supermarkets in the UK including ASDA, Sainsbury's, Waitrose and Tesco. To give you an idea of numbers, in 2013 its total production was around 4 million bottles.
I tasted a tiny selection of the red and whites on offer.
Kicking things off was the Sainsbury's Grande Reserve de Bergerac 2012, an easy-drinking citrusy and simple white, blended from Sauvignon Blanc and Sémillon. The Tesco Finest Bergerac Blanc 2012, in comparison, had more crisp apple notes. And along with a little more minerality, there was a rounded simplicity.
Moving up the scale was a white wine made by David Fourtout, the Château les Tours des Verdots Bergerac Blanc Sec 2012. Gooseberry, citrus and fresh, crisp apple was flanked by nice acidity.
For the reds, the Sainsbury's Grande Reserve de Bergerac 2012, made from a blend of Cabernet Sauvignon and Merlot, had notes of woody vanilla with blackberry, strawberry and even sour cherry coming through. It's not quite elegant though as the bolshy fruit pushes forward. In contrast, the Clos Le Joncal Mirage du Joncal 2007 was much more refined with hints of sweet spice harmonising with the black cherry and blackberry.
Of course the object of bulk wine production is that there's consistency in the product year after year. This tiny selection has certainly demonstrated that bulk wines aren't necessarily bad, though they can be overtly simple and doing little to express their terroir at times.
But I suppose not everyone is ready to work so hard for their wine, or pay a sufficient premium for terroir.