This is a post in the Spotlight on: Bergerac series
Pascal Cuisset of Château des Eyssards is said to be one of the biggest personalities in Bergerac.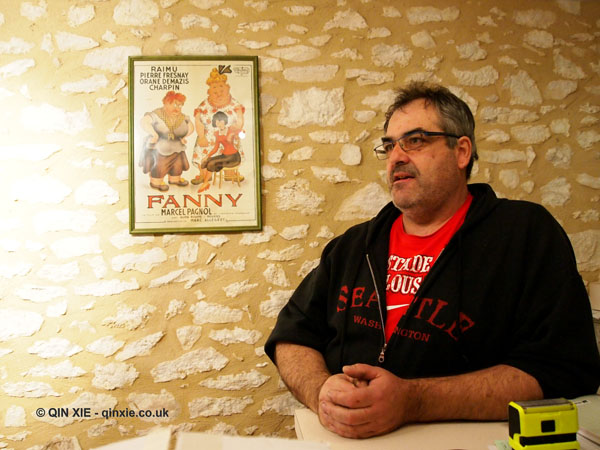 Meeting him, I can understand why.
Cuisset was a tall, rotund man who gestates as he talks about his wines, almost none stop, all the while pointing out the pluses and minuses of wines in general.
While producing organic wine, he doesn't use copper as he thinks it kills the worms. And unlike many wine-types, he doesn't believe in terroir. Instead, he thinks that most of the effects of the soil can be manipulated with technology and fine tuning of viticulture.
He had been a foie gras producer and a one-time chef until he discovered wine one day and headed wholeheartedly down that route. Stints of working in South Africa and tastings of wines from New Zealand and Chile formulated his wine making approach. There's admiration in his attitude to the New World too.
Apart from believing that Oregon Pinot Noir is much better than Burgundy, he thinks the New World wines are so good because "they have no past and they're very positive about the future". Essentially, "they dream of a wine and then they make it".
The wine that Cuisset dreams of is one that's big, powerful and a real flavour experience because "a man with passion needs a wine with passion".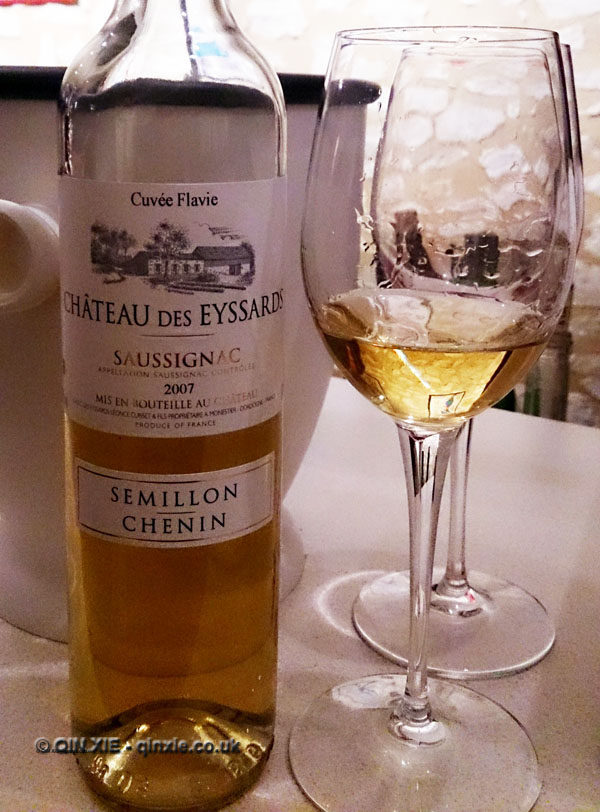 His Sauvignon Blanc-Semillon 2013 is bold with notes of lychee, white flower and apricot.
The flavourful l'Adagio des Eyssards 2010 spoke of rounded vanilla and warm wood over blackberry, violet and cherry notes. The tannin-tastic Semental 2010 was too youthful at tasting but was filled with blackberry, dark cherry and bramble. With rest, it could be very interesting.
The Saussignac Cuvée Flavie 2007, made in the Quarts-de-Chaume style, boasted apricots, dried fruit, marmalade and white flowers. As well as having really good balance, the hint of botrytis showed off just a little amidst all the acidity.