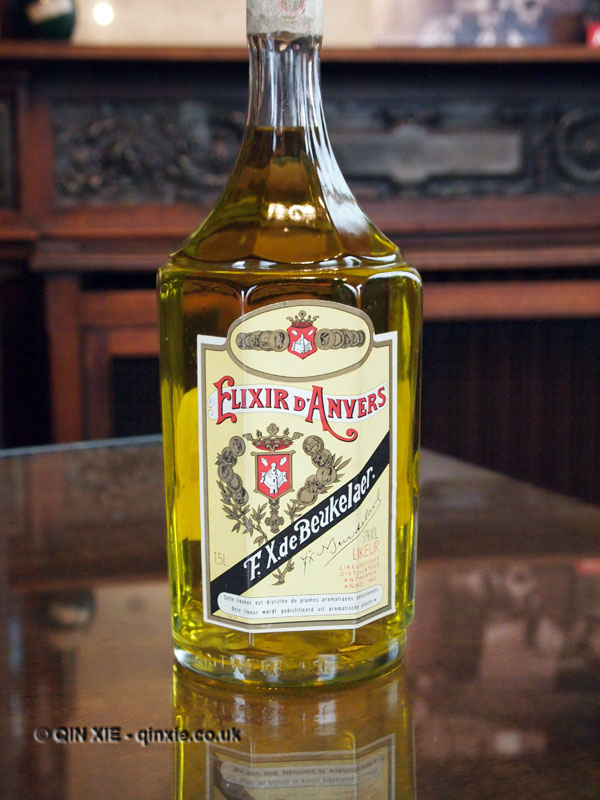 Earlier this year, I visited Antwerp in Belgium.
As well as plenty of beer, Antwerp was also home to Elixir d'Anvers.
Situated on an obscure residential street, the humble location of its distillery is not altogether different from the set up at Sipsmith gin. Except Elixir d'Anvers has been around since 1863. And the same distillery also produces advocaat, Elixir de Spa and some jenevers.
You've probably seen Elixir d'Anvers as part of a cocktail menu. It's one of those age old cure-all liqueurs invented by a chemist to, well, cure-all. Made with 32 exotic herbs and spices from all over the world, it's a viscous canary yellow liqueur with a distinctive flavour.
Can you tell what's in it by the taste? Unlikely.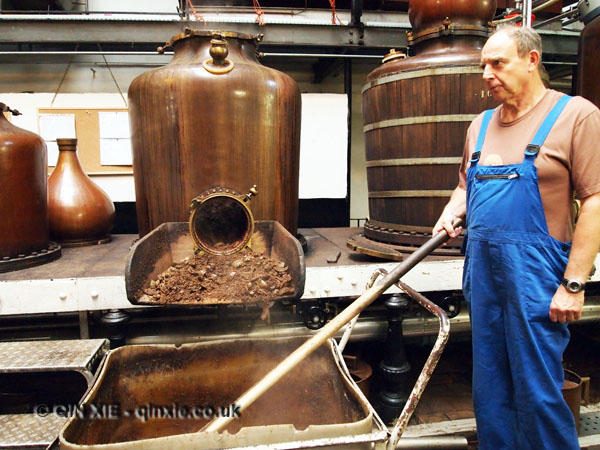 When I visited its distillery, I was lucky enough to be in time for the end of the distillation when all the herbs and spices were being removed from the still. Recognisable were the coriander seeds and citrus peels but beyond that, after hours of maceration and distillation, it all looked a bit like steamy brown mush.
Indeed the liqueur goes through a complicated and lengthy process of production.
The ingredients are first macerated in pure alcohol before being distilled. After distillation, the "alcoholate" is then blended with pure water, sugar from sugar beet and yet more alcohol. Finally, the mixture is aged in French oak barrels for at least five months before being released for consumption.
Warming, complex and seriously intoxicating, it's easy to see why after so long in production, it's suddenly seeing a revival on the cocktail scene.
FX de Beukelaer, Haantjeslei 132, 2018 Antwerpen