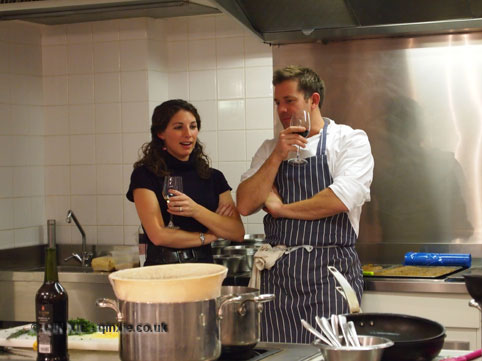 This week I was invited to a Discover the Origin masterclass with chef Matt Tebbutt of The Foxhunter in Nantyderry, Monmouthshire. The evening took place at L'Atelier des Chefs, a surprisingly large cookery school in the centre of London, where we learnt all about some lovely cheese, wine and port from Italy, France and Portugal.
Discover the Origin is a three-year campaign, currently in its second year, which promotes five products that have Protected Designation of Origin (PDO) status: Burgundy wines, Port, Douro wines, Parma ham and Parmigiano-Reggiano. Having PDO status means that the products must be produced in a certain region and in a certain way, which in turn ensures their consistent quality.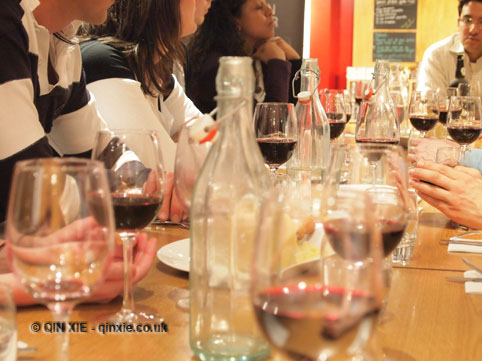 At the masterclass, we sampled the ingredients individually before going into the kitchen and cooking a three course meal using the Parma ham and the Parmigiano-Reggiano. All under the watchful eye of Matt Tebbutt, of course. Then we had the opportunity to match what we cooked with Douro wines, Burgundy wines and Port.
Here are the recipes from the night:
Parma Ham-wrapped scallops with Marsala and sage
Chicken Supremes stuffed with Parmigiano-Reggiano cheese and Parma Ham
(First seen on Foodepedia)