It wasn't until the tail end of my trip to China that I travelled out of Sichuan again. I headed east, with a final destination of Shanghai where I would fly back to London with British Airways. Before that however, I made a base of Hangzhou for a few days.
Hangzhou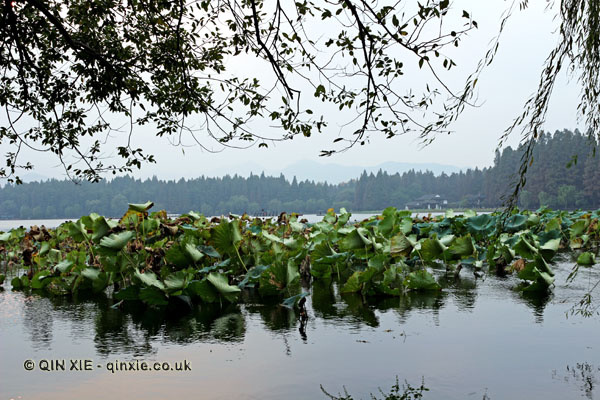 Owing to a little mishap with my hotel booking, I ended up staying at the Ibis Nansong Yujie. This, as it turned out, was a blessing. Not only was it closer to West Lake, it was also a gourmet spot. Albeit, a rather touristy one.
On Nansong Yujie and a few of the side roads, there were plenty of eateries boasting what would be the local fare. I stumbled upon a bustling street food alley there. There were plenty of options (think giant fried squid, battered crabs and pineapple rice) and you might be lucky with a seat – I wasn't – but it's also worth noting that it's incredibly over priced and the flavours were far from their visual promise. It's worth having a look nevertheless then head somewhere else to eat.
Incidentally there were also a couple of sizeable residential areas near Nansong Yujie so you definitely won't be short of good and reasonably priced local fare. I went to the Halal restaurant just around the corner from Phoenix Temple, en route to Dingan Road underground station. It always seemed to be busy whether it's for breakfast, lunch or dinner. Beef noodles are the thing to order but make sure you grab a side of the lamb skewers and the beef pan-fried buns.
The dishes that are considered traditional, though, are the West Lake fish in a vinegar sauce and prawns cooked with Dragon Well tea. You'll also find that Dongpo braised pork and beggar's chicken are held with pride though they are available in other Chinese cities too. Truth be told, I'm not entirely sure the Hangzhouers actually order these dishes in restaurants. I weighed up the alternatives and decided not to. But you can certainly learn more about them at the Hangzhou Cuisine Museum.
Shaoxing
I also went on a day trip to Shaoxing, home of that famous Chinese cooking wine and just a short train ride from Hangzhou. As you can expect, drunken chicken (and other meats) are at the top of the must eat list. The other classic dish is pork with mei gan cai, a preserved mustard green that's local to the area. (There's a version of this dish in the Hunan cookbook.) Of course it wouldn't be a visit to Shaoxing without trying some of their rice wine or indeed their rice wine vinegar, both of which are available in abundance in the old part of the town.
Hangzhou and Shaoxing certainly offered their own quirky brand of cuisine. But, after a myriad of dishes, I think I was secretly missing the spice of Chengdu.