Shanghai was the final stop on my lengthy China trip that began in Chengdu.
There's something about Shanghai that switched on the European bulb in my vision of dining. Perhaps it was when I crossed the river from Pudong (where I was staying at the Mandarin Oriental, home of Richard Ekkebus' Shanghai outpost), came out of the tunnel on to The Bund, and thought, "hey, I'm back in London". It's not just the buildings that were Western though. Many of the city's best, and most expensive, restaurants were name tagged by some of the world's best chefs. There were exceptions of course.
And then there's the promise of being able to eat on my own without having to order a banquet – something that's quite difficult when eating in Chinese restaurants.
So half armed with the World's 50 Best list and half checking off the Michelin guide of other cities, I made my reservations.
The Western restaurants
First stop was a late night supper (11pm) at the almost ridiculously loud, and very, very busy Mr & Mrs Bund by Paul Pairet. Downstairs had just hosted a gallery night for, I think, YSL, and upstairs was having some sort of VIP club night launch. That lemon and lemon tart, 72 hours to make, I get it now.
As it was the late night menu, it was marginally cheaper than the real menu (Pairet's signature dishes are more expensive), and about ten times less than Pairet's other venture in Shanghai, Ultraviolet. Incidentally, at upwards of RMB$3,000pp, Ultraviolet was already fully booked when I checked in August for November. Not that my budget would have stretched that far anyway.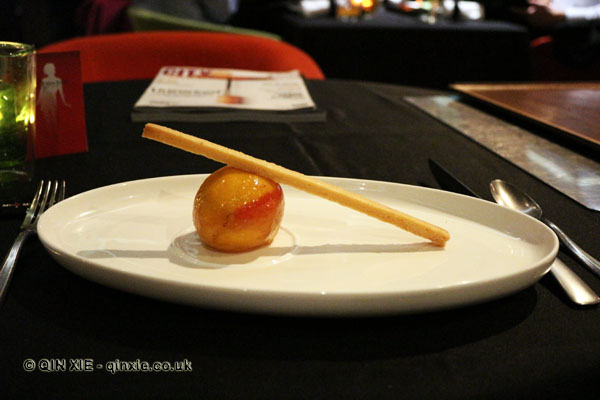 In the heart of the French concession was Restaurant Martin by Martin Berasatgui. I had met Berasatgui briefly at San Sebastian Gastronomika a while ago, but never made it to his restaurant on that trip (I went to Azurmendi, Mugaritz and Arzak), so was curious to see a version of his offering. Housed in the old Pathé building, it's really an impressive set up. And the flavours showed amazing authenticity.
I would say the one issue that all the Western chefs have in China is that Chinese chefs don't quite have the same set of skills. This was most obvious in the ice cream which came with the dessert – anywhere else it might have been a rocher but here, it was a roughly scooped ball that lent a most disappointing finish to an otherwise wonderful meal. For upwards of RMB$500 a la carte, they really needed to step up.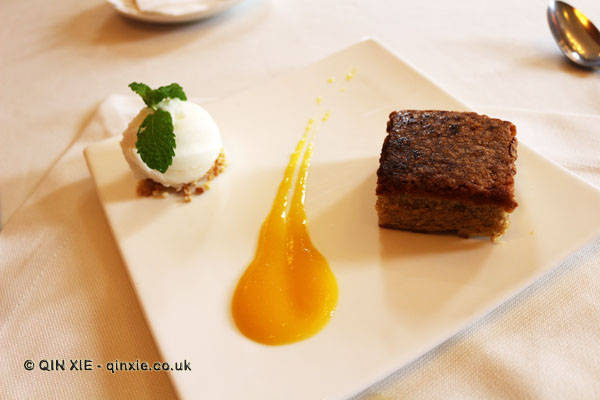 I got word that there was a Nordic seafood pop up at Henkes by the name of Saltvand. The chefs, I heard, had once worked at Noma. It was also ten minutes walk from the Ritz Carlton Portman where I stayed for the final two days of my trip. So of course, I had to go.
The front of house and the food had been put together almost entirely by a Danish couple, with some support, and the result was something impressively close to what I found elsewhere in Scandinavia. And the service was spot on. The guests were 90% Westerners – it would be presumptive for me to offer thoughts on this though apparently it was an area heavily populated with expats.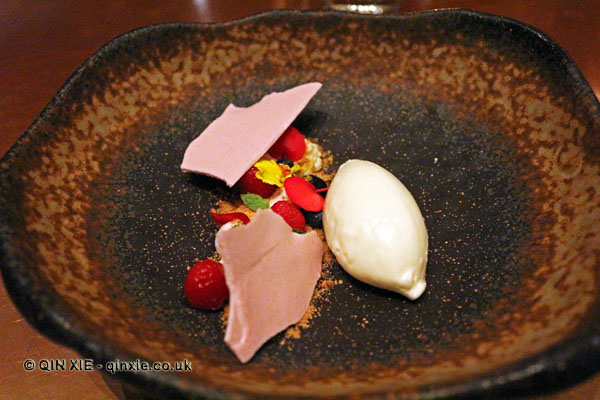 8 1/2 Otto e Mezzo Bombana had been on my list for a long time but by the time I got to Shanghai, it's really so far north of my budget you can't even see it from Siberia. Instead, I went for an early supper at Jason Atherton's Table No 1. It's been open for a while but, as I loved Pollen Street Social in London, and the early supper is about a third of the cost of a dinner in London, I made my final reservation. South of the Bund, it's actually a bit of a trek, but it made a nice full stop.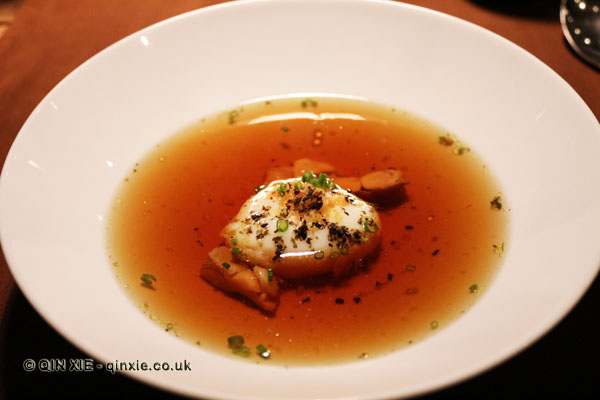 The local fare
Of course there would be no stop in Shanghai without trying some of the local food and much of those I found near Yu Gardens. There was a great concentration of food outlets around there but more authentic, perhaps, were the street food stalls just a little out of the way on Sipailou Street. And as luck would have it, a friend's mother brought me a pair of hairy crabs, with a dipping sauce of vinegar, sugar and ginger that she made herself. My journey was complete.