This is a post in the Spotlight on: Languedoc-Roussillon series
The Abbaye de Fontfroid is an abbey near Narbonne that can trace its roots back to the Cistercian order. It was during the Cistercian period that the abbey started its wine making journey.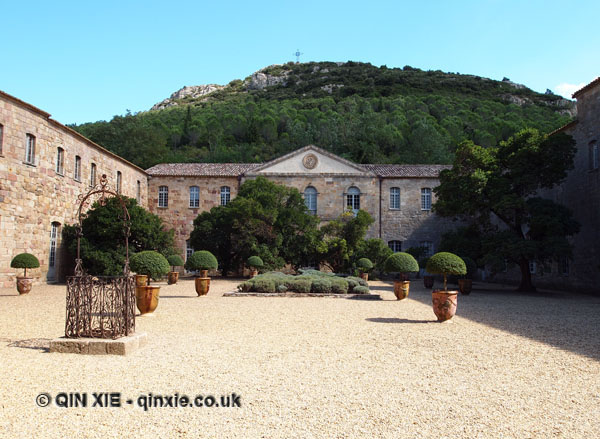 Now wine is only a small part of the family owned but foundation run estate, with around 80,000 bottles produced per year.
Instead, tourism has taken over as the main source of income. These days, you're more likely to be at the Abbaye de Fontfroide for concerts and art exhibitions than for wine. In fact, for a while, the abbey operated as a sort of artists' retreat as its then owner was very much into the arts.
You can still taste a selection of wines in its boutique or at its restaurant though, where there are 12 wines to choose from.
The Ocellus Blanc 2012 was a little off balance with noticeably high alcohol but only a little citrus fruit and minerality coming to its rescue. The Deo Gratias Rouge 2o10 was much more palatable with vibrant red fruits coming through though it could be a little more elegant.