This is a post in the Spotlight on: Bergerac series
The owners of Château Moulin Caresse has been investing a lot of money into the estate recently. Most notable is perhaps the brand new eco-friendly warehouse winery which offers digital controls over temperature, humidity and CO2.
The recent bout of spending is something the owner Sylvie Deffarge is attributing to luck; in that luckily for her and her husband Jean-François, their children are keen to join the family business and therefore making long term investments financially viable.
And what a family business it has been – the property has been in the family since the 1700s although winemaking has been a much more recent phenomenon.
The Château makes three key ranges – Cuvée Cépage, Magie d'Automne and Cent Pour 100 – across the Montravel, Haut Montravel and Bergerac AOCs.
The Cuvée Cépage Montravel Blanc Sec 2013 was fresh and crisp with notes of apple and citrus flanked by flinty minerality. The Magie d'Autumne Montravel Blanc Sec 2012 was more floral, from use of Muscadelle grapes, with a stone fruit character and possibly a hint of toast. The top range, Cent Pour 100 Montravel Blanc Sec 2012, was nutty and creamy in the way Chardonnay can be at times except this one used Sauvignon Blanc and Semillon and had very high acidity.
On the red side, Magie d'Autumne Bergerac Rouge 2010 was still too young to drink really but it's filled with intense berry fruit, a hint of vanilla and a herbaceous pencil shaving finish. The Cent Pour 100 Montravel Rouge 2010, meanwhile, had the beginnings of leafy, leathery development while still holding on to a mix of black and red fruits and light spice. When you move on to the Cent Pour 100 Montralvel Rouge 2008 you can see the visible difference in development. The wine becomes wonderfully aromatic but not forgetting its dose of blackberry and herbaceous character.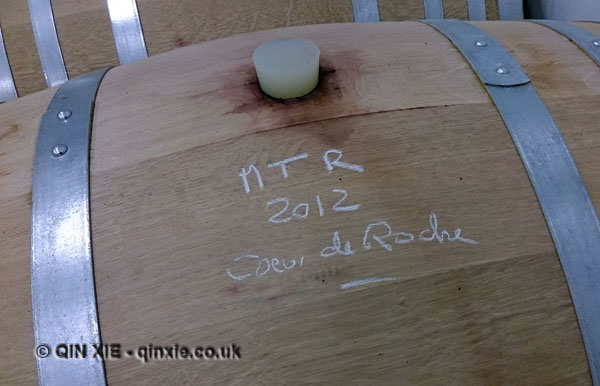 A slightly different offering was the Coeur de Roche which the Château has only recently started producing. The idea is to make a special cuvée from the best grapes of the old vines. The grapes are fermented, must and all, in custom-made oak barrels before being blended for the final cuvée. The Coeur de Roche 2009 was the first vintage and shows off its production method with a dark, inky hue. Somehow, despite all the oaking, it manages to be incredibly fruity, with notes of cherry and blackberry as well as a hint of liquorice. It's really quite delicious.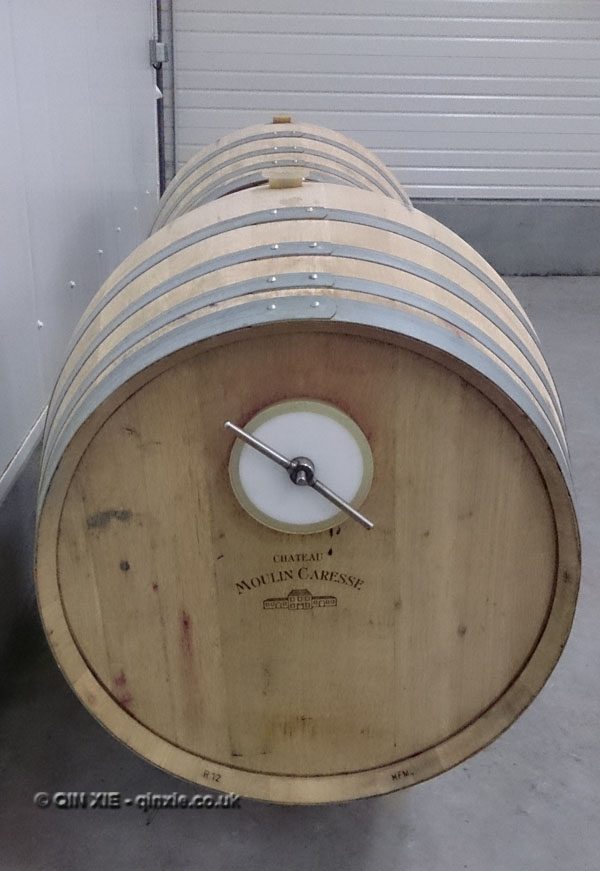 The region also had sweet wine appellations and the Château made both the moelleux (lighter) and liquoreux (more concentrated) styles. The Cuvée Cépage Haut Montravel Semillon Moelleux 2012 was very light indeed with a refreshing style that held the undertones of apricot and white flowers. The Cent Pour 100 Haut Montravel Liquoreux 2011 had much more of a floral note with only a delicate overtone of botrytis.
Looking back, the red wines at Château Moulin Caresse were often a little austere while the white wines, and sweet wines, showed much better. But then again, the region's traditions lay in white and sweet wines so you wouldn't expect anything less.
www.pays-de-bergerac.com/vins/chateau-moulin-caresse